How can we help? Ask a question or describe a problem you're having.
Search
Do you Buy Scrap Metal?
BullionStar buys gold jewellery and scrap metal such as gold rings, gold necklaces, gold necklaces, gold bangles, as well as silver jewellery, silver jewellery scrap, platinum jewellery and platinum jewellery scrap in Singapore. You can have your jewellery or scrap valued for free at our shop at 45 New Bridge Road, after which you decide whether you wish to sell your items or not.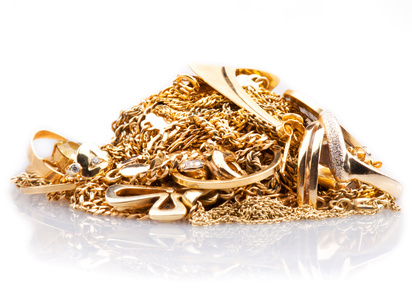 With BullionStar, you get the guaranteed best prices in Singapore, and payment can be settled instantly in cash or by cheque or else a bank transfer to your account if you so prefer.
Go to Sell Gold Jewellery on BullionStar's website to indicatively check how much we will pay for your jewellery or scrap gold, silver or platinum.
In our shop at 45 New Bridge Road, 059398 Singapore, you can also value your metals yourself by weighing them on the electronic scale provided, and by simply selecting the metal and karat/purity to get an indicative price.
BullionStar buys most jewellery or scrap metal jewellery at competitive prices. It doesn't matter if your precious metals jewellery is out of shape, old or broken, we will still buy it. If you are uncertain about whether your item/s actually contain gold, silver or platinum, or if you are uncertain about the purity/karat of the metal, please visit our shop at 45 New Bridge Road, Singapore for a free valuation.
Related Topics:
Sell to BullionStar in 3 Easy Steps
How to Sell Bullion in Vault Storage