BullionStar is Singapore's Premier Bullion Dealer

Attractive Prices
BullionStar takes pride in offering attractive prices with low premiums and low spreads. BullionStar Gold Bars & Silver Bars are the world's first and only bullion bars without any spread between the buy and sell

Tax Free Bullion
There are no taxes for bullion in Singapore whatsoever. There's no GST/VAT/Sales tax, no capital gains tax, no import tax or duties, no export tax and no inheritance tax. With no reporting requirements and no taxes, Singapore is the best jurisdiction in the world in which to buy and store bullion.
Multi-Jurisdiction
With BullionStar you can buy and store bullion in multiple jurisdictions, all controlled under one and the same online platform.
Cash & Bullion Account
Keep both cash and bullion on your BullionStar account! BullionStar offers a complete offshore bullion solution.
Quick & Easy
BullionStar makes it easy & seamless to buy & sell bullion.
- Quick & easy to open an account.
- Hassle-free & fast to place orders.
- Full online control 24/7. Buy, sell & withdraw your bullion anytime.


Global Reach
During our financial year 2018, we processed 15,211 buy orders from customers in 91 different countries.
BullionStar's Retail Shop
Visit our storefront walk-in bullion center with 29 showcase displays full of bullion!
View, buy, collect, deposit, store, value, sell, audit and physically withdraw your metal in one and the same location!
No appointments necessary. Cash-and-carry allowed.
Bullion vault for bullion storage integrated on site at the same location.
45 New Bridge Road
Singapore 059398
Storefront shop opposite to Clarke Quay MRT station. Walk-ins welcome.
Retail Shop
Customer Support
Opening Hours -
Currently Open
Monday - Thursday: 11 am to 7 pm
Friday: 11 am to 5 pm
Saturday: 10 am to 2 pm
Closed on Sundays and Public Holidays
Opening Hours -
Currently Open
Monday - Thursday: 7 am to 11 pm
Friday: 7 am to 6 pm
Saturday: 7 am to 3 pm
Closed on Sundays and Public Holidays
Bullion Vault Storage
Store your bullion securely with BullionStar as your vault provider.
Audit, sell or withdraw anytime!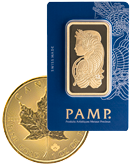 Real Bullion
BullionStar offers real physical bullion - allocated and segregated - with full legal ownership.
Cash & Bullion Account
Hold both bullion and cash funds on your BullionStar account.
Online Control 24/7
Buy, sell or withdraw your bullion 24/7 online. View and analyse your bullion portfolio anytime.

Audit
5 different types of audits including Customer Audits, 3rd Party Audits and Live Audit Report.

Insurance
Insurance against all risks at full replacement value.

Pictures
View pictures of your bullion uploaded to your account.
More Info About BullionStar Vault Storage
BullionStar Loves Bullion
We live and breathe precious metals. Our team of passionate individuals are here to guide you along and will be able to provide you with accurate and professional advice. Our reputation has been built upon genuine, reliable and friendly customer service.
Our team surrounded by gold and silver bullion in our retail shop.