Filter Products
matches

with current filter
How to order from BullionStar
Info about Gold Jewellery
BullionStar offers a wide selection of stylish 22 karat to 24 karat refurbished gold jewellery ranging from rings, bracelets and pendants, to earrings, bangles and chains / necklaces.
All gold jewellery items in this range are as good as new and have been carefully sourced and professionally refurbished to the highest standards.
With low premiums to the spot price of gold, refurbished gold jewellery from BullionStar is probably the lowest cost gold jewellery you will find in Singapore.
Refurbished gold jewellery makes a perfect present for yourself or for gifting, and because of the high gold purity content of 0.916 to 0.999, our gold jewellery range is also suitable as an investment that is compact and portable.
Gold jewellery products on this page can be filtered by design type (such as necklace, bracelet or ring), karat (gold purity), weight and price range, so you can quickly and easily find what you're looking for.
All of Bullionstar's refurbished gold jewellery items are stamped with their fine gold content.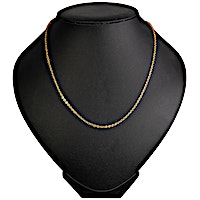 Gold Necklace - 24 K - 8.00 g
Price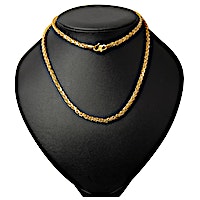 Gold Necklace - 22 K - 73.61 g
Price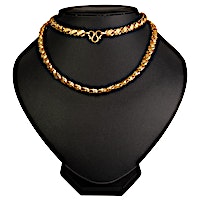 Gold Necklace - 22 K - 56.50 g
Price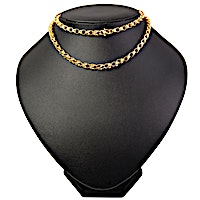 Gold Necklace - 22 K - 56.23 g
Price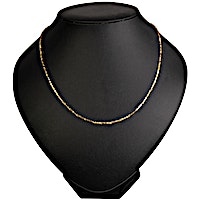 Gold Necklace - 22 K - 10.87 g
Price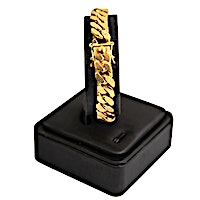 Gold Bracelet - 22 K - 48.62 g
Price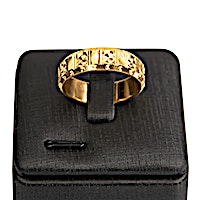 Gold Ring - 22 K - 10.68 g
Price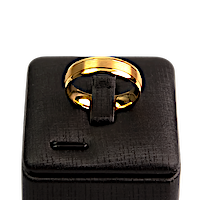 Gold Ring - 22 K - 7.46 g
Price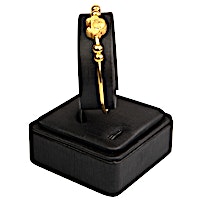 Gold Bangle - 24 K - 8.71 g
Price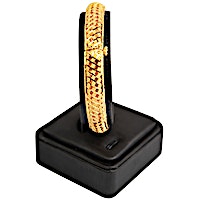 Gold Bangle - 22 K - 25.92 g
Price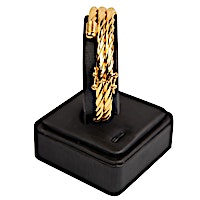 Gold Bangle - 22 K - 21.90 g
Price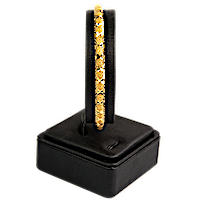 Gold Bangle - 22 K - 13.50 g
Price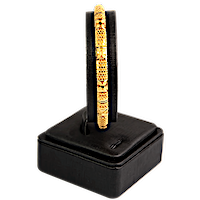 Gold Bangle - 22 K - 13.03 g
Price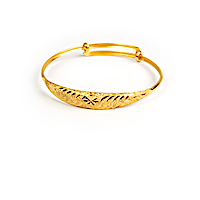 Gold Bangle - 22 K - 3.83 g
Price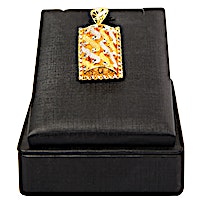 Gold Pendant - 22 K - 11.51 g
Price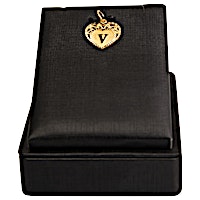 Gold Pendant - 22 K - 2.54 g
Price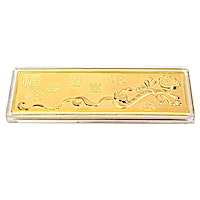 Gold Ornament - 24 K - 300.00 g
Price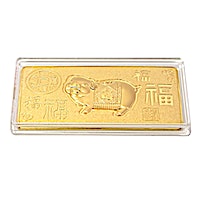 Gold Ornament - 24 K - 100.01 g
Price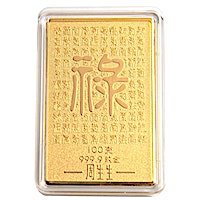 Gold Ornament - 24 K - 100.00 g
Price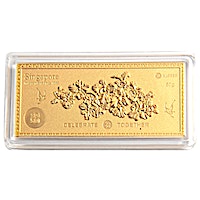 Gold Ornament - 24 K - 50.00 g
Price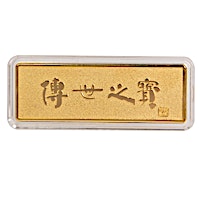 Gold Ornament - 24 K - 50.00 g
Price