Sell Gold & Silver to BullionStar Singapore
On this page, you can place orders to sell bullion that you have in your possession. You must handover or initiate shipping of your bullion to BullionStar Singapore within one business day.
To sell bullion stored in vault storage, click here. To sell to BullionStar in New Zealand, please contact us
Step 1 - Place Sell Order

Select product/s and quantity further down on this page. Verify/enter your customer information and payment instructions and submit your order by clicking on "Place Your Order."
Step 2 - Handover or Ship Metals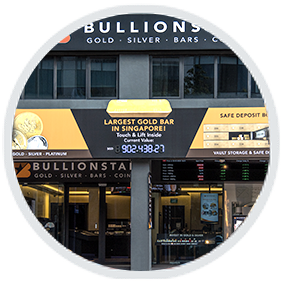 Hand over the metals to us in our shop at the address below within one business day of placing your order. You can walk in with your metals. No appointment is neccessary.

Alternatively you can send/ship your metals to us within one business day.
BullionStar Pte Ltd
45 New Bridge Road
Singapore 059398
Opening Hours:
Monday - Thursday: 11 am to 7 pm
Friday: 11 am to 5 pm
Saturday: 10 am to 2 pm
Closed on Sunday and Public Holidays
Step 3 - Payout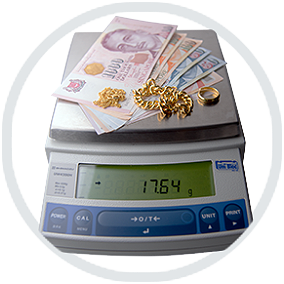 We will pay you according to your instructions when we have received and verified the authenticity of your metal.
Contact Us if your items are not listed below for us to quote a price.
The below list prices for bullion are valid for Investment Precious Metals (IPM) in original bullion condition.
Bars that do not qualify as IPM will have their price reduced as follows:

- Gold Bar with weight 1 gram - 10 gram: 4 %
- Gold Bar with weight 11 gram - 50 gram: 2 %
- Gold Bar with weight 51 gram or more: 1.5 %
- Silver Bar with weight 31.1 gram - 500 gram: 6 %
- Silver Bar with weight 501 gram or more: 3 %
- Platinum Bar regardless of weight: 6 %

The listed bullion prices are valid for bullion in original condition.

The reduction for a bar or coin that is not in original condition is dependent on the severity of damage but normally ranges from 0.5 % to 4 %.

If you would like to sell an item which is not Investment Precious Metals and/or an item which is not in its original condition, you may still place your sell order online. We will update your order to reflect the adjusted price when we have received and assessed your bullion items.
Product
Unit Price
Quantity
Total to be paid out: