How can we help? Ask a question or describe a problem you're having.
Search
Getting Started - Buy Gold & Silver from BullionStar in 4 Easy Steps
You can buy precious metals on BullionStar's website in 4 easy steps.
BullionStar offers bullion for purchase in multiple countries. Select desired country in which to view or order products by clicking on dropdown box to the right of "Stock Location" towards the top right hand side of the website.
Step 1: Go to Buy Gold & Silver in the menu and select product category. Add the desired products to your shopping cart. There are no minimum or maximum quantities required when purchasing from BullionStar.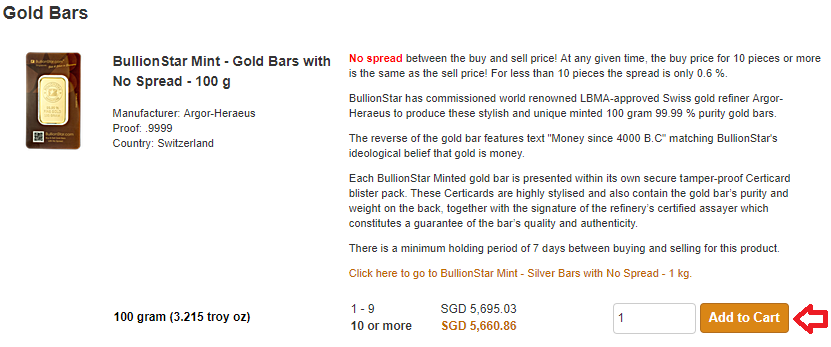 Step 2: Click "Continue Shopping" if you wish to add more products to your cart. Otherwise, click on "Proceed to Checkout".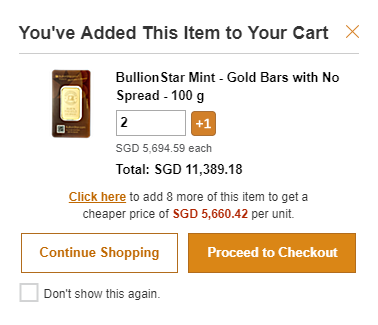 Step 3: Select delivery method and payment method in the Checkout. Verify your information and Place Your Order.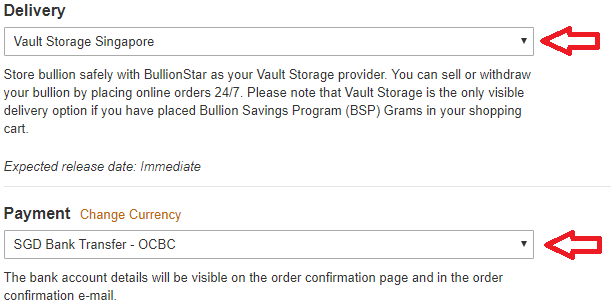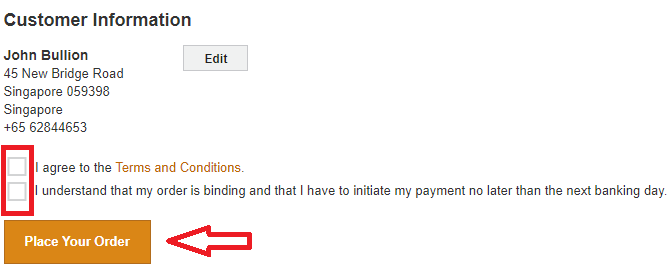 Step 4: Upon placing your order, you are automatically directed to an order confirmation page, and you will receive an order confirmation e-mail and an SMS text message. The order confirmation page and order confirmation e-mail include all order and payment details necessary to settle your order.
You can follow the order process from purchase to delivery. Order status updates are sent to you via e-mails and SMS text messages. You will receive e-mails and SMS text messages for order confirmation, payment confirmation, and confirmation of your order being available for pickup, being shipped to you or being processed into vault storage.
Related Topics:
Set up Your BullionStar Account in a Matter of Seconds
Allocation of Physical Precious Metals
Privacy Ensured with BullionStar
BullionStar's Vault Storage Solution