Visit us today at 45 New Bridge Road in Singapore for a unique bullion experience. We have 20 showcase displays full of bullion, several counters to serve our customers, and an integrated bullion vault – all in one and the same location!
45 New Bridge Road
Singapore 059398
Opening Hours
Monday - Thursday: 11 am to 7 pm
Friday: 11 am to 5 pm
Saturday: 10 am to 2 pm
Closed on Sundays and Public Holidays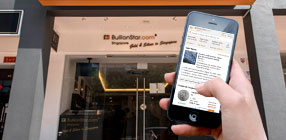 Bullion Retail Shop
Collect your online orders!
Cash and carry! No appointments required. You can simply walk in to buy and/or store bullion on the spot. We accept payment by cash, NETS payments as well as pre-payment via bank transfer, cheque and Bitcoins.
We also buy gold jewellery and other precious metals through our brand GoldBuyers.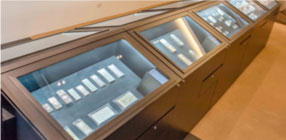 Bullion Showroom
We have 20 showcase displays full of bullion from different refineries and mints around the world! Prices are automatically updated live on screens in each showcase display! We offer the same competitive prices in our bullion retail shop as we do online.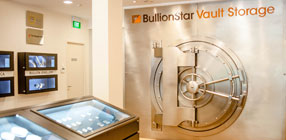 Integrated Bullion Vault
With our storage solution you can place online orders for bullion vault storage. Our bullion vault is integrated into the same venue as our retail shop. Feel free to visit us at your discretion to physically audit or withdraw your bullion in a matter of minutes without any prior notification! Customer stored bullion inside the vault is frequently audited and is fully insured.
We cater to all your precious metals needs in one location. View, buy, collect, deposit, store, value, sell, audit or physically withdraw your stored metal in one and the same location!
Directions - BullionStar's Retail Shop
Car
There's street parking on the adjacent streets of Carpenter Street and Hongkong Street.
There's also a carpark at The Central mall across the street opposite to BullionStar's shop.
MRT
Alight at Clarke Quay MRT (NE5, Northeast Line) - Exit station from Exit E and cross the overhead bridge where you turn right. Walk 50 meters along New Bridge Road and you will find BullionStar on your left.
Bus
Bus stop number 04222 along Eu Tong Sen Road outside The Central mall. Bus services: 2, 12, 33 ,51, 54, 61, 63, 80, 124, 145, 147, 166, 174, 174e, 190, 197, 851, 961.
Bus stop number 04239 along New Bridge Road. Bus services: 2, 12, 33, 54, 147, 190