It's virtually impossible to get physical gold in London
Just after my colleague Ronan Manly wrote a very extensive article on how much gold is left in London (not much), Petropavlovsk Chairman and Co-Founder Peter Hambro discusses gold at Bloomberg Television. He, like Manly, concludes there is very little physical gold left in London. From Mr Hambro:
My baseline is they [the Chinese] have been buying and the Indian have been buying in enormous quantities. It's virtually impossible to get physical gold in London to ship to those countries. We get permanent requests from Russia, would we please sell our physical gold to India and China. Because there is no physical, only endless promises. And I really worry that the market, that paper market, could be stamped on and people will say "sorry we'll have a financial close out", and it's all over.
Perhaps this quote explains why UK gold export directly to China in June was not a net outflow from the UK – because there is little gold left in London (Manly, Hambro) and thus the UK had to ramp up import from the US in June to send forward to China.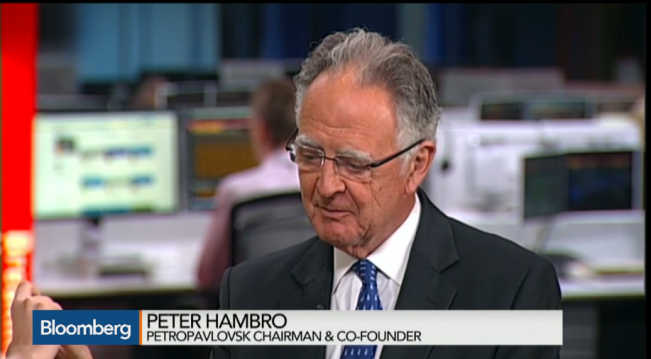 Click here to watch the full interview with Mr Hambro.
The Financial Times reported on similar gold shortages in London. From the FT (2 September):
The cost of borrowing physical gold in London has risen sharply in recent weeks. That has been driven by dealers needing gold to deliver to refineries in Switzerland before it is melted down and sent to places such as India, according to market participants.

"[The rise] does indicate there is physical tightness in the market for gold for immediate delivery," said Jon Butler, analyst at Mitsubishi.
I've also asked BullionStar CEO Torgny Persson in Singapore what he's currently seeing in the precious metals markets. He replied there are shortages in both the gold and silver market. From Mr Persson:
Several refineries, mints and wholesalers are reporting that they have no gold and silver at all live available, that they have stopped taking orders for many different products. 

We still have most products in stock because we stocked up as massively as we could in the last weeks but for many products, we are unable to replenish as of now when we run out.

Big squeeze with shortages starting now both on the wholesale/retail level and at the bulk level… Unless the paper price is reverting up, it may not subside this time around and then the paper fiat mess (including paper prices of gold and silver) is in trouble. If it goes to the point of shortages at the bulk level like 1kg gold bars and 1000 oz silver bars, the emperor will stand without clothes.
To be continued…