In China Everyone Can Buy Gold At The SGE
The Shanghai Gold Exchange launched a smartphone app for customers to trade gold.
It's advised to have read The Chinese Gold Market Essentials Guide before you continue.
The main reason there is such a large discrepancy between Chinese gold demand as disclosed by the World Gold Council (WGC) and the amount of gold withdrawn from the vaults of the Shanghai Gold Exchange (SGE), the latter being a measure for Chinese wholesale gold demand, is because of direct purchases by individual and institutional clients at the SGE. Whilst the WGC, and many other consultancy firms, measure Chinese gold demand strictly by how much gold is sold through retail channels, the reality is that in China every citizen can open an SGE account and buy gold directly in the wholesale market (the SGE). Such direct purchases at the SGE are not captured in retail demand.
As we all know many wealthy Chinese invest in gold. In the knowledge these people all have direct access to the wholesale market, we can ask ourselves, why would any of them buy gold at retail level? Naturally, Chinese women prefer to buy gold in the form of jewelry because that's an investment they can flaunt with. But if gold is not bought to flaunt with rational investors would always prefer to pay the lowest price for the gold content. That is, at the SGE.
A Chinese investor that wants to invest, for example, 100,000 RMB in gold will likely open an SGE account through which he can exchange his fiat money for physical metal. At the SGE the investor is granted to pay the lowest price. His purchase at the SGE , however, would then not be counted in retail demand.
My estimate is that half of the gold withdrawn from the vaults of the SGE is bought by wholesale customers that process the metal into gold products, like jewelry, that are eventually sold to the private sector. The other half of the gold withdrawn from the vaults is purchased directly by the private sector (individual and institutional clients). Have a look at the next chart: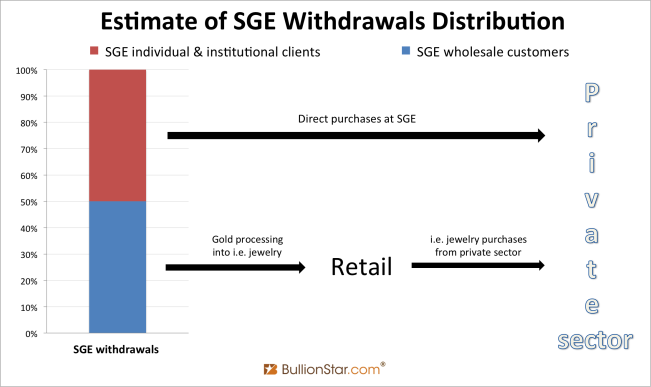 Currently the SGE has almost 10,000 institutional and over 8.3 million individual clients. If those 8.3 million clients all buy 100 grams of gold a year that would be 830 tonnes of gold. Of course we don't know how much all the individual and institutional clients buy every year, though, the total number of institutional and individual clients can easily explain the huge volumes of gold withdrawn from the vaults on a yearly basis. In 2015 no less than 2,596 tonnes of gold were withdrawn from the SGE vaults – in comparison 2,860 tonnes were globally mined.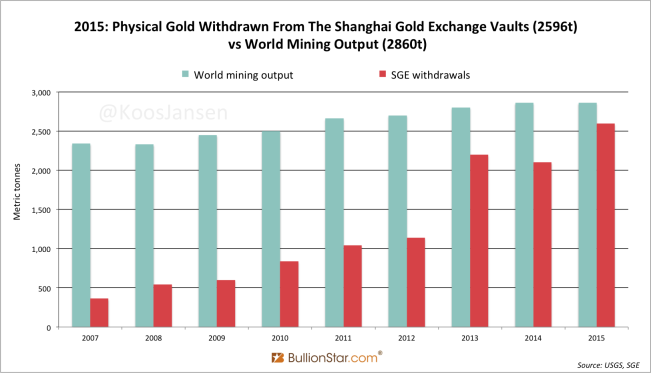 Previously I've written how easy it is for Chinese citizens to open an SGE account and start trading. As of December last year people with an SGE account can also trade gold on their smartphone (Android or iOS) through the Yijintong app that provides access to the SGE trading system. Within a couple of weeks from now "SGE Gold Accounts" can also be opened through this application. Below I've displayed a couple of screenshots from Yijintong: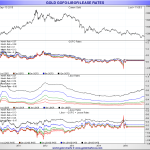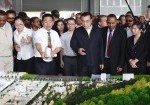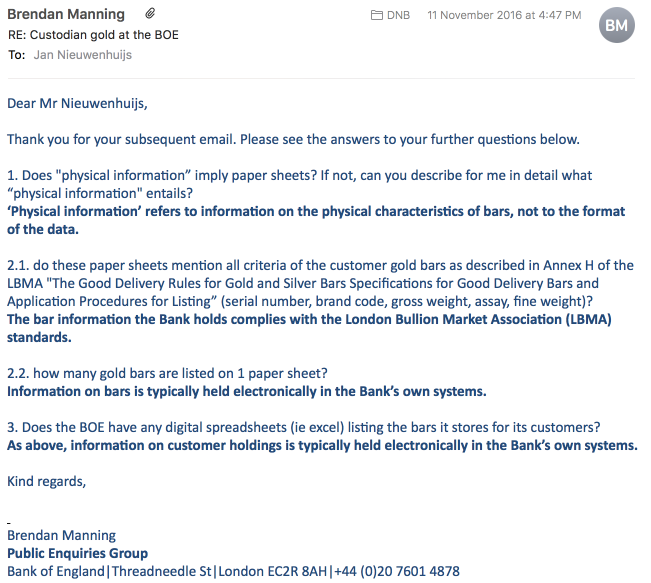 The announcement by the SGE regarding the launch of the new mobile trading software was published on 10 December 2015. BullionStar decided to translate the article as it once again exposes what the Chinese gold market is all about. For an orderly, healthy and strong development of the Chinese gold market all enterprises and citizens have direct access to the central SGE trading system overseen by the PBOC. Accordingly, everyone in China can buy gold directly at the SGE and thus Chinese gold demand measured at retail level is anything but complete.
Next is the translation of the article, at the end you can find the QR code for downloading the software yourself.
State-level Gold Market Transaction Terminal "Yijintong" Was Formally Released
December 10, 2015
With the increasing growth of residents' wealth in recent years, gold and silver investment has become a trend. However, numerous precious metals transaction platforms and software of varying quality have brought many risks to vast investors on the way to wealth. In order to guarantee investors' legal rights and guide the healthy development of gold market, "Yijintong", an authoritative and professional transaction terminal integrating market, transaction and online account opening has emerged.
"Yijintong" breaks a cocoon after painstaking efforts for half a year
In December 2015, the Shanghai Gold Exchange "Yijintong" app was formally released and has entered into the trial operation stage. It is the first professional mobile terminal of state-level gold market jointly researched and developed by the Gold Exchange and all its members after half a year. The first batch of online members include China Bank, Industrial Bank, Shanghai Pudong Development Bank, China Everbright Bank, Ping An Bank, Postal Savings Bank, Ningbo Bank and Haitong Securities. Members who agent personal business in exchanges such as the Agricultural Bank of China, China Securities, China Construction Bank, Bank of Communications, China Minsheng Banking Corp will join the system in succession.
"Yijintong" has comprehensive functions and advanced systems, which are compatible with various Android and iOS operating systems. Right now, it possesses market, transaction, search and information functions, so investors can conduct transactions via mobile phones after opening an account online. In early 2016, Yijintong will also be supporting mobile phone online account opening function. After that, new users will be able to establish Shanghai Gold Exchange's "Gold Account" business on their mobile phones directly, and avoid the step of visiting stores. It has brought convenience for personal investors to participate in gold and silver transactions.
Authoritative, convenient and comprehensive "Gold Splendor"
Shanghai Gold Exchange has always been dedicated to the healthy and orderly development of the Chinese gold market under the guidance of the Central Bank [the PBOC] leaders for years. It strives to serve entity industry and members in order to offer an open, fair and transparent transaction platform for investors. Now, it has gradually formed to an abundant market system of domestic and overseas markets integrating bidding (spot and derivatives), asking, leasing and financing. Up until November 2015 the Gold Exchange counted 246 members globally, 183 domestic members and 63 international members, next  to almost 10,000 institutional and over 8.3 million individual clients.
As the first domestic professional mobile terminal released by the state-level gold market, "Yijintong" has attracted the market attention after it was released owing to its identity of "being jointly released by the Shanghai Gold Exchange and members". The gold market and investors have welcomed its authoritative information and fair and transparent transaction functions.
While taking functional practicability and user experience into consideration, Yijintong has taken the lead in realizing rapid declaration via mobile phones, real-time account search and internal reference of professional investment, helped investors sell or buy gold, open or close transactions, as well as utilized professional data and information to better grasp the investment opportunities on the precious gold market. One thing to point out is that the Gold Exchange and members jointly released the system. Investors can access to transactions through "Yijintong" without changing the existing business structure, agency relations and risk responsibility system of the Gold Exchange, members and investors.
Investors can log into Yijintong through mobile phones to conduct daily and nightly market transactions and search, utilizing all-day mobile phone services for gold and silver transactions, allowing Yijintong to become a mobile phone gold and silver investment edge tool that integrates functions and practicability, which also helps investors to do well in both work and financial management.
Download methods: iOS and Android mobile phone users can scan the QR code and open it in the browser to download and install directly.