The BoE on it's current gold holdings
After Alasdair MacLeod said the BoE's gold holdings dropped 1300 tons from February to June this year, I send an email to the BoE to get clarification. This was their response: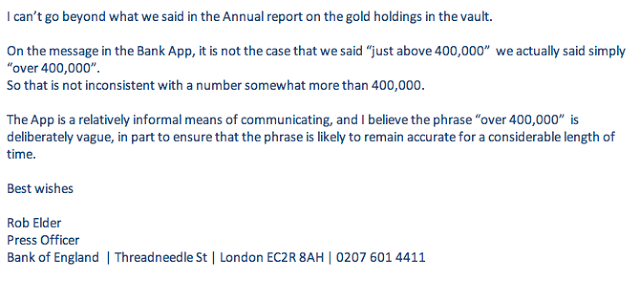 In the annual report from February which he refers to, it's stated that the Bank holds £210 billion in gold for the UK government, other central banks around the world and members of the London Bullion Market Association. Converted in February's exchange rate, that's 6211 tons of gold.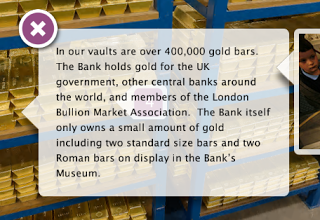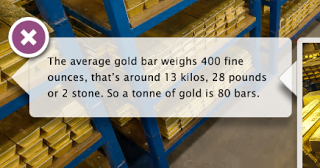 Current holdings – based on the numbers from the App – are above 4976 tons, so that leaves a wide range of possibilities of which 6211 tons is one.
Just my thoughts,
In Gold We Trust