Official India PM Import August: Gold Down, Silver Holds
India's official gold import is coming down like a hammer. In August India's gross gold import was a mere 17 tons, – 72 % m/m, – 65 % y/y. The lowest since February 2009. In the first 8 months of this year total gross import accounted for 708 tons, up 111 tons compared to the same period in 2012, or + 19 % y/y.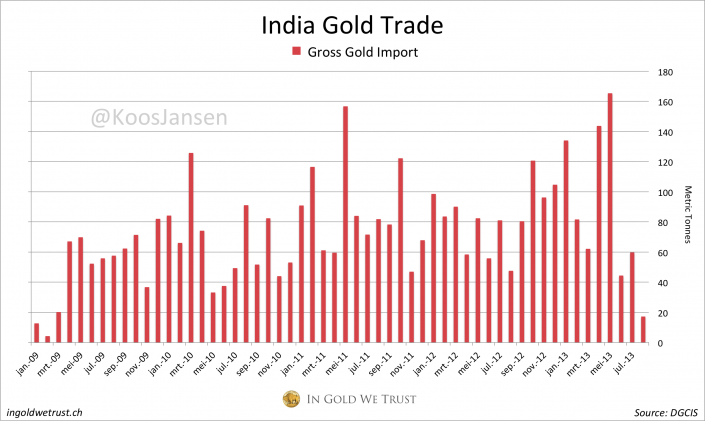 The main reason for this slump is India's import duty on gold that was raised  in January from 4% to 6 %, in June to 8 % and in August to 10 %. Another reason is the 80/20 rule that came in force in August, forcing importers to directly re-export 20 % of their gold import. The results are that official import is decreasing, gold smuggling is increasing, premiums are making al time highs and silver imports are up. If we look at a chart from Nick Laird we can see that on top of the import duty Indians have to pay a premium of 12 % on gold, 22 % in total!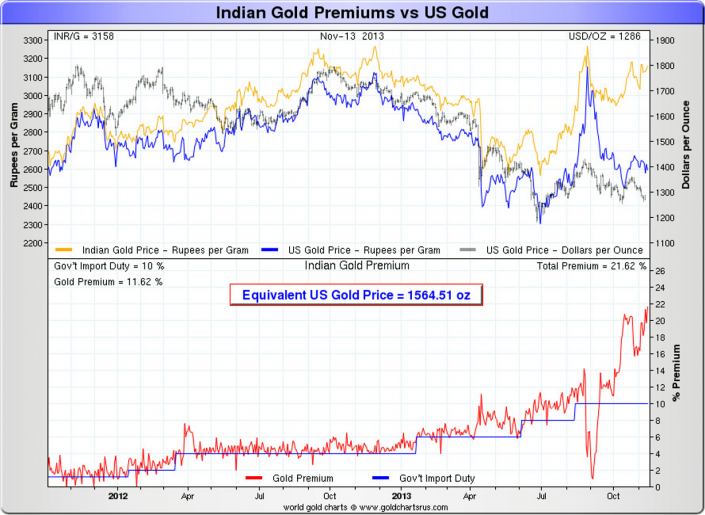 Silver demand in india is extraordinary high this year. India gross silver import in August was 369 tons versus 212 tons in August 2012, an increase of  157 tons, + 74 % y/y.  Compared to July 2013 imports decreased 428 tons from 797 tons, – 54 % m/m. Year to date India gross silver import stands at 4311 tons, up 2440 tons compared to the same period in 2012, or + 130 %.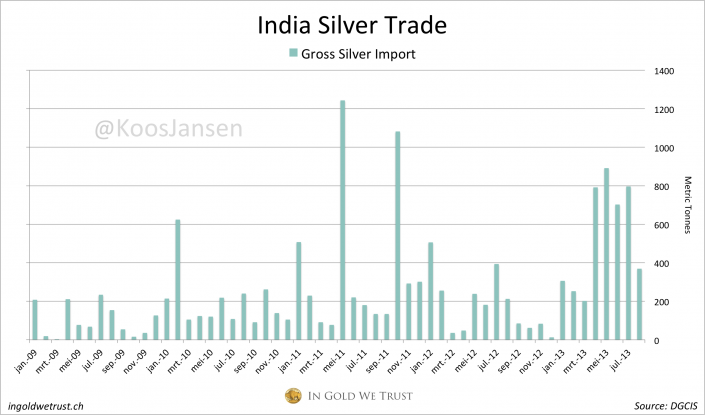 The DGCIS has not disclosed any gold or silver export numbers from August.
In Gold We Trust