New Physical Gold Exchange In Singapore
I was tipped of by one of my readers on a new gold exchange operating in Singapore; Allocated Bullion Solutions Singapore. After taking a look on their website I asked their public relations desk for the details of their business. Websites can be incomplete and I wanted to be sure on what kind of exchange it was. They kindly responded whereupon a comprehensive Q&A followed.

Who are the customers of ABS?
ABS targets customers in the global investment sector.  We work with institutional clients like bank and non-bank dealers, refiners, private banks, financial institutions and fund platforms to enable them to offer physical gold to their clients.
What kind of products does ABS offer? (allocated accounts, unallocated accounts, futures, forwards, spot contracts, deferred trading, leasing, etc.)
We facilitate physical gold trading for 1Kg and large format LBMA good for delivery bars and coins (subject to minimums) in any loco location.
What will the unique services be of ABS?
ABS provides end-to-end solutions to the investment sector for physical gold trading. Our model is based on leveraging established processes, solutions and best in class technology partners that exist for other asset classes and bringing them to the physical gold sector.
Can customers take physical delivery? If so, is that only in Singapore or also in other places?
We are based in Singapore, however via our global liquidity relationships and logistic/custodian partners, we can facilitate physical gold trading for delivery in any location where they operate.
Will customers of ABS be able to trade 24 hours a day?
We are a hybrid voice and electronic broker. We are live as a voice broker and have just launched the beta of our electronic platform. We support our client's time zone requirements.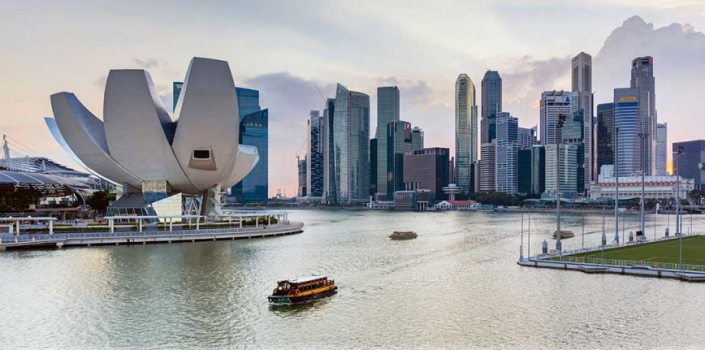 Does ABS have its own vaults?
No. We support our client's current custodial arrangements. Alternatively for those that do not have such arrangements, ABS can act as custodian with LBMA vaults and depositories as sub-custodians.
What are the targets of ABS?
According to World Gold Council reports published for the full year 2013, investment demand for physical gold was approximately 1,600 tonnes, an increase of 15% compared to 2012. We want to facilitate the growing demand for physical gold in Asia.
In what currencies will ABS bullion be quoted?
Currently, all prices are quoted in USD.
What kind of trade data (volume, delivery, etc) will ABS publish on its website?
Physical gold bar (1kg/ 400oz) prices.
What was the incentive to start ABS?
Asia's growing demand in physical gold bar investment with a lack of infrastructure in the region to support this area.
How will trading be conducted on ABS? Open-outcry, electronic or by phone?
Trades are currently conducted via voice brokerage system. Electronic trading will be available when our institutional trading platform is launched.
Click here for the latest brochure from ABS.
In Gold We Trust