Chinese Gold Demand 1063 MT YTD
Total Chinese Reserves Reach 15,000 Tonnes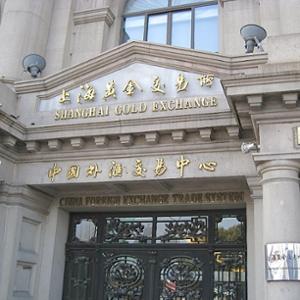 For ten days I've been on vacation without internet, hence I missed one week to report on withdrawals from the Shanghai Gold Exchange (SGE) vaults. Here is a quick overview of what happened in the Chinese gold market in week 29 and 30.
In week 29 (July 14 -18) 32 metric tonnes were withdrawn from SGE vaults and in week 30 (July 20 – 25) 33 tonnes were withdrawn. Both lower than the year to date average of 35.4 tonnes, but higher than the five week moving average trend (5 WMA). In total 1063 tonnes has been withdrawn year to date. The premium on gold at the SGE is still hovering around zero.
Using SGE withdrawals as a reference, China mainland has net imported 670.7 tonnes year to date. Based on net imports, Chinese mining, a jewelry base of 2,500 tonnes in 1995 and guessing how much the PBOC has accumulated since 2009, total estimated Chinese gold reserves stand at 14,901 tonnes as of July 25. This is 11 grams per capita. I believe this estimate is conservative as it's likely the jewelry base (calculated by the World Gold Council in 1995) does not include gold hoards by wealthy Chinese families and I don't have good import data from prior to 2007. For a detailed explanation on how I calculated estimated total Chinese gold reserves read the last bit of this article.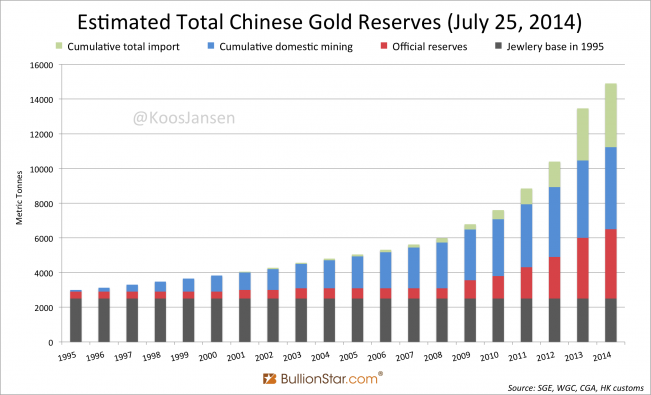 My research indicates that SGE withdrawals equal Chinese wholesale gold demand. For more information click this link.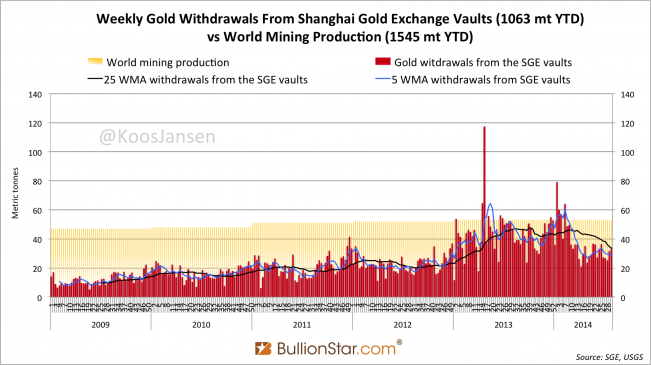 The next screen shot is from the weekly Chinese SGE trade report; the second number from the left (blue) is weekly gold withdrawn from the vaults in Kg, the second number from the right (green) is the total in Kg year to date.

The next chart shows SGE gold premiums based on data from the SGE weekly reports (it's the difference between the SGE gold price in yuan and the international gold price in yuan).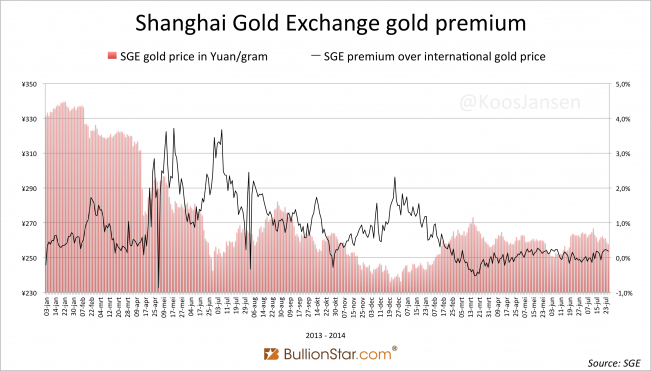 Other news:
– Silver stocks at the Shanghai Futures Exchange (SHFE) continue to drop. At August 1, 2014, SHFE silver inventory accounted for 149 tonnes, from 1182 tonnes on February 8, 2013.
– Copper is still in backwardation on the SHFE. (I first noticed this backwardation 4 weeks ago, however I wasn't able to track copper prices on the SHFE during my vacation)