China Its Tentacles Reaching All Over The Globe
This week Chinese Premier Li Keqiang visits four African nations, Ethiopia, Nigeria, Angola and Kenya, to boost ties with Africa where Chinese direct investments reached $25 billion in 2013, up 44 per cent from 2008, according to the BRICS post. Li will also meet African Union leaders in Addis Ababa, Ethiopia.
Chinese vice-minister for foreign affairs, Zhang Ming, told reporters in Beijing that about 60 agreements will be signed during Li's trip which "highlights the great importance we attach to China-Africa relations". Kenyan President Uhuru Kenyatta has said Li's visit would be a "game changer" and the region requires "a strong partner who will not only support it in economic ventures but also in peace settlement". China has increased investments in Kenya; bilateral trade reaching $3.27 billion in 2013. China has become Kenya's biggest direct foreign investments source.
The African Development Bank stated 85 percent of Africa's export to China are raw materials, such as oil and minerals. The Chinese government has been often accused of an unbalanced pattern of trade, stripping Africa from its resources, even as it finances massive infrastructure projects in the continent. Chinese President Xi Jinping said in February this year that China aims to make the continent more self-reliant.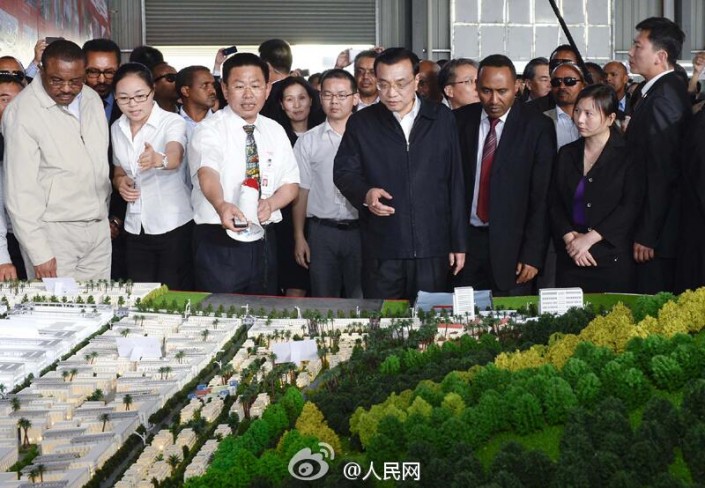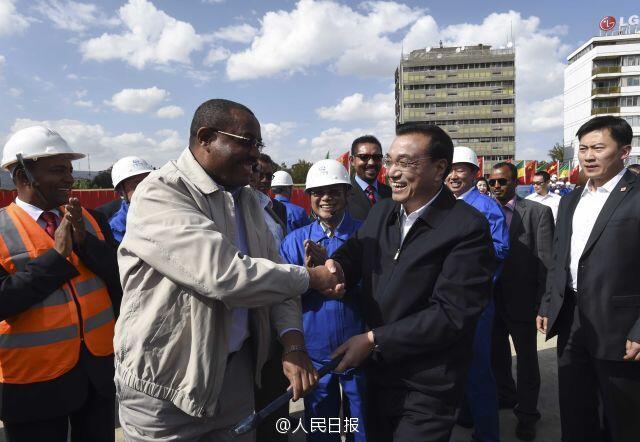 Let's have a look at a short list I've compiled from other major agreements (purchases, trade agreements, currency swaps) China has made across the globe in recent years.
July 2010: China's state-owned shipping giant Cosco takes control of Pier Two (Athenian port of Piraeus) in a £2.8 billion deal to lease the pier for the next 35 years, investing £470 million in upgrading the port facilities, building a new Pier Three and almost tripling the volume of cargo it can handle.
November 2010: China and Russia have decided to renounce the US dollar and resort to using their own currencies for bilateral trade, Premier Wen Jiabao and his Russian counterpart Vladimir Putin announced.
December 2011: Japan and China will promote direct trading of the yen and yuan without using dollars and will encourage the development of a market for companies involved in the exchanges, the Japanese government said.
December 2011: China's central bank said Thursday that it has signed a 70-billion-yuan (11.06 billion U.S. dollars) currency swap agreement with the Bank of Thailand.
January 2012: China and the United Arab Emirates on Tuesday signed a currency swap agreement worth 35 billion yuan ($5.54 billion), the People's Bank of China said, adding that the deal was effective for three years and would boost two-way trade and investment.
January 2012: Sinopec, China's largest oil producer and supplier, signs a $8.5 billion deal with Saudi oil giant Aramco that will allow a major oil refinery to become operational in the Red Sea port of Yanbu by 2014.
March 2012: The five major emerging economies of the BRICS are set to inject greater economic momentum into their grouping by signing two pacts for promoting intra-BRICS trade. The two agreements that will enable credit facility in local currency for businesses of BRICS countries will be signed in the presence of the leaders of the five countries.
March 2012: The central banks of China and Australia signed a A$30 billion ($31.2 billion) currency-swap agreement to ensure the availability of capital between the trading partners, the Reserve Bank of Australia said.
June 2012: China and Chile agreed Tuesday to upgrade their bilateral ties to a strategic partnership, and double trade in three years.
February 2013: Chinese firm Geely saves London taxi cab maker Manganese Bronze. Iconic black cab maker Manganese Bronze has been rescued by Chinese car manufacturer Zhejiang Geely in an £11m acquisition, after collapsing into administration last year.
September 2013: Brazil, Russia, India, China and South Africa have agreed on a joint foreign currency reserve pool of 100 billion US dollars.
October 2013: UK and China agree on multibillion nuclear cooperation. British Chancellor George Osborne says the UK will let Chinese investors into its nuclear market, offering the potential to grab a 100 percent stake. The first 14-billion-pound deal to construct a plant in the UK may be announced as early as next week.
October 2013: Singapore will introduce direct trading between their currencies, helping the city-state compete with Hong Kong and London as an offshore yuan hub.
October 2013: The ECB and the People's Bank of China establish a bilateral currency swap agreement with a maximum size of 350 billion Chinese yuan (€45 billion). The agreement will be valid for three years.
October 2013: China's largest conglomerate, Fosun International, buys JPMorgan's building that houses gold vault at 1 Chase Manhattan Plaza.
October 2013: China will put millions of pounds to develop the area surrounding Manchester airport – the UK's third busiest. The £800 million joint venture comes as UK and Chinese businesses get closer after Beijing was granted a "super priority" visa regime.
November 2013: Fosun to acquire major stake, $765 million, in Club Med and promotes European resort culture in China.
December 2013: Chinese investors, the second-biggest overseas buyers of U.S. residential real estate, are building up portfolios of U.S. commercial property as they look for new avenues of diversification.
December 2013: China is the top foreign investor in US firms critical to national security.
February 2014: China's Foreign Minister Wang Yi, who has come on a flurry of trips over the past 90 days to meet with Israeli Prime Minister Benjamin Netanyahu, the Saudi Arabian crown prince, the Iranian Foreign Minister, as well as a multitude of players from the Gulf and North Africa. West Asia is the region where more than 30 ports of various sizes and functions allow China to both import 60% of its annual requirements of oil, and export goods destined for Europe, the premier market for "Made in China;" as well as transport to and from Africa.
Beijing will finance a three hundred kilometers by high-speed rail between the cities of Eilat and Ashdod, connecting the Red Sea coast to the Mediterranean.
As explained in a recent study by the Center for Research in International Affairs in Herzliya, the Chinese focus on West Asia is manifest largely in investment in infrastructure. These new ports and the high-speed rail will create an alternative transport route that could continue to operate in the event of a crisis blocking shipping in either the Suez Canal or Strait of Hormuz.
This is the strategy of the "New Silk Road." It also includes the Chinese military pouring money into high-speed rails inside the country. Beijing inked an agreement in 2010 with Tehran for an intended route through Central Asia that envisions a futuristic Orient Express within 10 years. This railway will pass through at least 28 countries in Asia and Europe, extending along 81,000 kilometers from Shanghai to Nanjing at more than 350 kilometers per hour, connecting China to the commercial hub of West Asia. The Luxor-Alexandria railway is, in this context, additional infrastructure to ensure that the "Made in China" goods can access Africa, like the Eilat and Ashdod ports in the Mediterranean.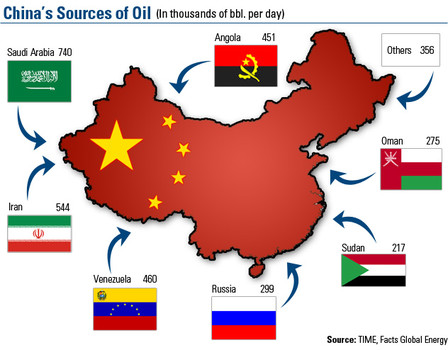 March 2014: Fosun International  has acquired a piece of prime seaside real estate in Greece for 915 million euros ($1.26 billion). Fosun has teamed with one of Greece's best known real estate firms, Lamda Development and prominent Abu Dhabi developer Al Maabar, to bid for a 6.2 million square metre site that was formerly home to Athens' Hellenikon airport. Fosun CEO Liang Xinjun said the company has made 49 investments since 2007, across sectors as diverse as health care, finance, real estate and the Internet, while maintaining an internal rate of return of 38 percent.
April 2013: Russia said it was close to signing a deal to sell natural gas to China.
In Gold We Trust
PS If you know additional Chinese agreements,  let me know in the comment section and I will keep updating this post.