Singapore Tops Global Rankings as the World's Safest and Most Secure Nation
Happy Birthday Singapore!
When BullionStar first established in 2012, we located in Singapore in the knowledge that Singapore is simply the best place in the world for buying investment precious metals and storing bullion. BullionStar chose to locate in Singapore because there are no bullion taxes whatsoever on investment precious metals and no reporting requirements on bullion ownership, but equally importantly because Singapore is extremely safe with virtually no crime, has a very strong rule of law with strong property ownership rights, and is one of the least corrupt countries in the world.
Singapore is also politically stable, one of the world's most economically liberal and competitive economies, one of the world's greatest banking and wealth management hubs, and is the only nation in which the government actually understands the importance of gold and actively supports the development and growth of the bullion industry and the economy's vibrant precious metals trading and storage hub.
But all of these attractions of Singapore are not just anecdotal evidence or observations. They are rigorous facts borne out by the myriad of global rankings which again and again, year after year, rank Singapore as the safest country in the world, the best place in the world to do business, and one of the most competitive economies in the world. In short, Singapore is one of the most successful states in the modern world. As we celebrate National Day in Singapore, it is therefore an apt time to look at some of these global rankings, and take pride in Singapore's continued success.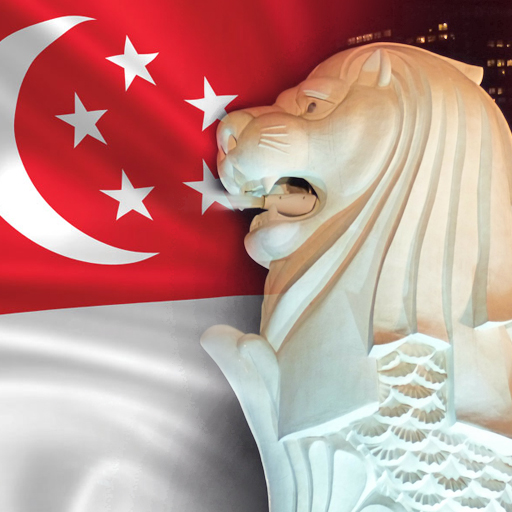 The Safest Country in the World
Singapore is objectively recognized the safest country in the world, having scored number one in worldwide country rankings for Order and Security in the World Justice Project's (WJP) Rule of Law Index 2019. The WJP's 'Order and Security' factor measures how well a country ensures the security of its people and their property, and includes measurement of the prevalence of common crimes, citizens' perceptions of safety, and the degree or presence or absence of civil conflict.
Gauging societies' rule of law performance across a range of categories, the WJP Rule of Law Index for 2019 measures 126 countries worldwide and ranks each jurisdiction in terms of factors such as Order and Security, Absence of Corruption, Regulatory Enforcement, and Civil and Criminal Justice.
The WJP, which is headquartered in Washington DC, is an independent organization founded by lawyers which works to advance the understanding of the rule of law worldwide, and aims to encourage greater rule of law by governments. Rule of law can be generally understood as accountability to laws that are equally enforced with legal certainty and transparency and consistent with international human rights norms and standards.
In the WJP rankings, Singapore also scored number three in the world under the absence of corruption ranking, with the Nordic nations of Denmark, Norway, Sweden and Finland completing the top five. Furthermore, Singapore also scored number three in the WJP global rankings for regulatory enforcement, a factor which measures the extent to which government regulations are fairly and effectively implemented and enforced.
In contrast, the countries scoring the lowest in the WJP Rule of Law Index 2019 were those such as Venezuela, Cambodia, Congo and Afghanistan, states which unfortunately for various reasons, are currently failing or known for their shortcomings in regards rule of law.
Transparency – An Absence of Corruption
Singapore also came top of the table in Transparency International's 2018 Corruption Perceptions Index (CPI) as one of the world's least corrupt jurisdictions. Transparency International, headquartered in Berlin, Germany, is at the forefront of measuring government corruption globally, and its Corruption Perceptions Index is closely watched by the world's governments, global enterprises, multilateral institutions and media.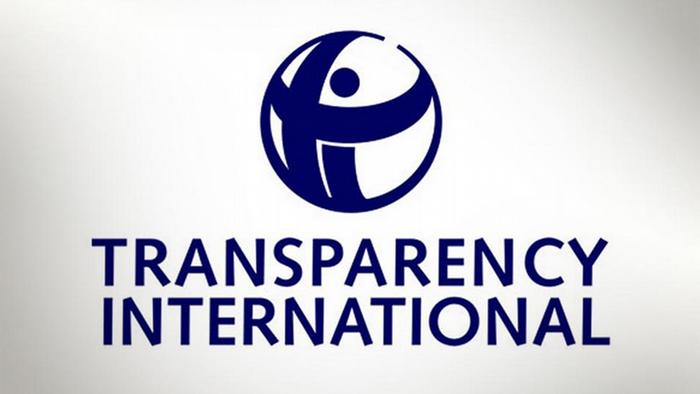 The Corruption Perceptions Index ranks 180 countries by their perceived levels of public sector corruption based on surveys of experts and business people active in those countries, and the highest country rankings are a reflection of strong democratic institutions,  governments, businesses and a civil society free of corruption.
In Transparency International's 2018 CPI, Singapore was ranked at the top of the table (i.e. the world's east corrupt countries), in the company of Denmark, New Zealand, and Finland, and ahead of Sweden, Switzerland and Norway. In contrast, the failed or problematic states of Somalia, Syria, Sudan, Yemen and North Korea were ranked as the most corrupt countries in the world.
Economic Freedom & Liberty
Singapore is also one of the most economically free nations in the world, coming in the top rankings worldwide in the 2019 Index of Economic Freedom.
Economically free societies and jurisdictions enshrine personal liberty, while allowing individuals the freedom and choice to control their own labor, property and wealth. The Index of Economic Freedom measures economic liberalization and the concept of economic freedom across four broad categories of open markets, regulatory efficiency, rule of law and government size. For example, open markets reflects the extent of trade, investment and financial freedom, while regulatory efficiency captures metrics across business, labor and monetary freedom.
The Index of Economic Freedom is produced by the Heritage Foundation, a Washington-based public policy think tank and research organization which espouses the principles of free enterprise, limited government and individual freedom.
In the 2019 Index of Economic Freedom, which ranks 180 countries across the globe, Singapore scored an incredible 89.2 percentage points in the rankings, coming second in the world only to Hong Kong's 90.2% and New Zealand's third place of 84.4%. The only other three countries in the world to be classified as fully 'economically free' (with an Index ranking above 80) were Switzerland, Australia and Ireland.
With an unsurpassed free market economy, the Heritage Foundation finds that Singapore leads international trade and is open to global investment. It has some of the lowest tariffs and lowest taxes in the world. Singapore fosters an entrepreneurial environment and encourages start-ups with minimal bureaucracy. And importantly, the Heritage Foundation finds that Singapore protects property rights and enforces contracts effectively.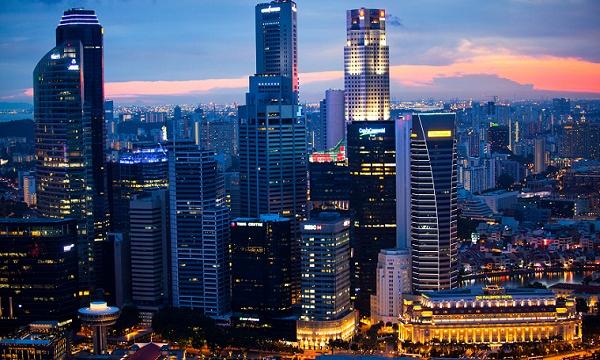 Open to the World for Business
But its not only the World Justice Project, Transparency International and the Heritage Foundation that rank Singapore at the top of the global economic, security and rule of law echelons. The list goes on and on. The World Bank's Ease of Doing Business rankings is a survey which objectively measures business regulations across 190 economies using a set of metrics that include trading across borders, enforcing contracts, paying taxes and starting a business.
In the latest rankings to 2018, Singapore again came in at an incredible second position out of the 190 countries examined, with New Zealand in first place and Denmark in third place.  In contrast, the worst economies for doing business were Somalia, Eritrea, Venezuela, Yemen and Libya.
Singapore has also been ranked number one in the IMD World Competitiveness Ranking 2019, ahead of Hong Kong, USA and Switzerland. This study is carried out by the IMD's World Competitiveness Center Lausanne in Switzerland. a research center that is part of the International Institute of Management Development (IMD), one of the world's top business schools. Singapore was ranked in top position in the world, says the IMD, due to its advanced technological infrastructure, its availability of skilled labor,  its favorable immigration laws, and the efficient ways available in Singapore to set up new businesses.
The World Economic Forum (WEF) also agreed with this assessment, and the WEF Global Competitiveness Report 2018 which looked at 140 economies, ranked Singapore as the world's second most competitive economy, with the US, Germany and Switzerland taking the other top four places.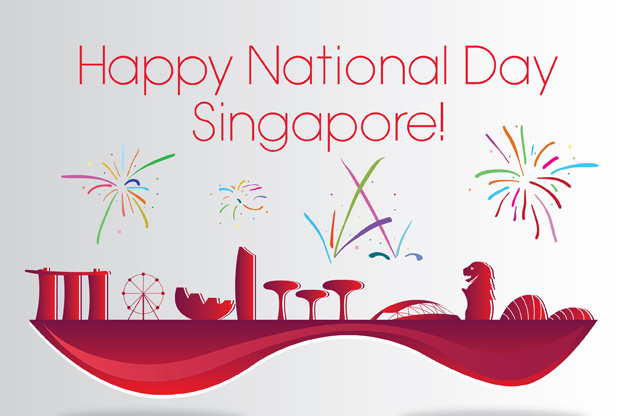 Singapore – A Global Wealth Management Center
All of these benefits of locating in safe, secure and business friendly Singapore are not lost on the world's banking, wealth management, private banking and offshore wealth management sectors which in their droves from both West and East continually flock to locate in Singapore as one of the world's great financial hubs.
For example, in Global Financial Centres Index 2019, which examines over one hundred of the world's financial centers and ranks the top 25, ranks Singapore in fourth position in the top 25 with only New York, London and Hong Kong in higher positions, and importantly the ranking taps Singapore's financial sector as continuing to grow in competitiveness and importance in the years ahead.
Not only that, but the Deloitte International Wealth Management Centre Ranking 2018 makes similar findings, ranking Singapore as the world's second most competitive international wealth management centre, just behind Switzerland but ahead of Hong Kong.
It goes without saying also that with Singapore at or near pole position in all of these global rankings, the city state of Singapore is also at or near pole position in all the regional Asian rankings, with only Hong Kong at times, being ranked higher. But given the unfortunate and uncertain period of heightened political instability in Hong Kong right now and the threat of China's intervention in the People's Republic of China SAR, it is clear that Singapore will almost certainly benefit in future safety and rule of law rankings at the expense of Hong Kong.
Conclusion
When looking to buy and store precious metals, bullion customers want to buy and store in a location which is safe and secure, where property rights are upheld, and in a jurisdiction which is stable politically and economically.
As we celebrate National Day in Singapore, we were confident of our decision to have located in the amazing city state of Singapore where we offer our customers the ability to conveniently buy and to securely store precious metals in vault storage in Singapore. But all of these global rankings are also compelling evidence and a powerful endorsement that Singapore's claim to be the safest, securest and most business friendly nation on earth, as well as the best place in the world to buy and store gold and other precious metals, is not mere hearsay, it is verifiable fact.