Your Weight in Gold
Gold is a highly valuable asset. When your buy gold, It is critical to store your gold bars and gold coins in a location that is secure but at the same time accessible.
Inside a Home
There are many places to store gold and other precious metals in your home, with some places more secure and covert than others. Luckily, since physical gold has a high value-to-weight ratio, for most people, storing their gold bars and gold coins won't take up too much space.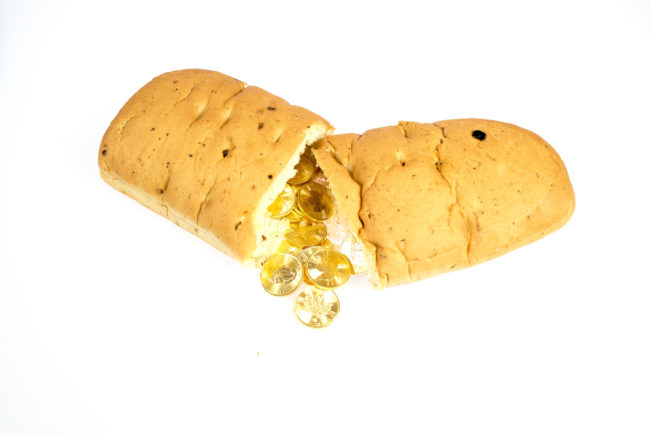 1. Floorboards: Gold can be hidden under floorboards between joists, preferably under a short section of board covered by a rug or carpet.
2. Chimney: Positioning gold in a recess within a disused fireplace chimney stack is also an option.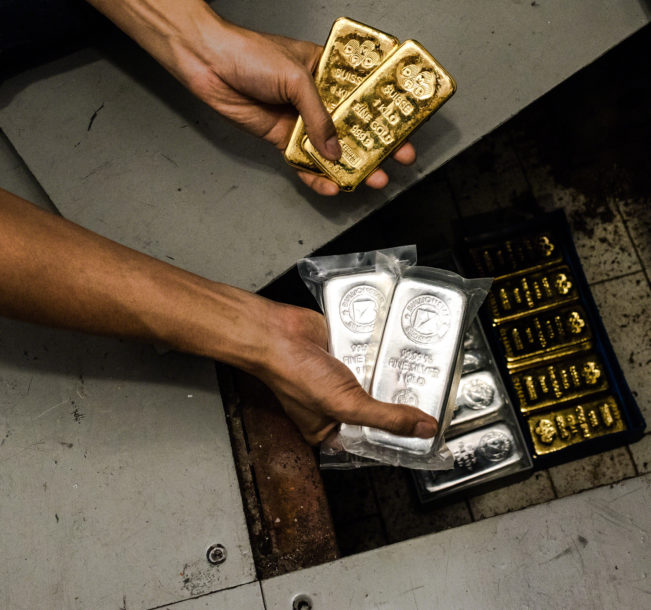 3. Within a Wall: A natural hollow or cavity in an internal wall, or a hidden panel in a wall, are also worth considering.
4. Frozen Food: Hiding gold bars and gold coins within frozen food in a freezer is possible, for example, actually buried and frozen within minced meat or in a large tub of ice-cream. Horizontal chest freezers used for long-term deep freeze storage of supermarket produce are ideal for this tactic.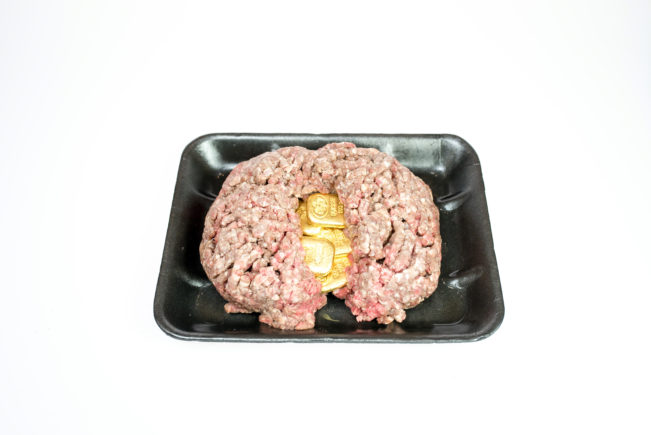 5. Piping: In a kitchen, possible covert storage locations include within a section of disused kitchen piping, or indeed within a section of false piping that has been specifically designed to accommodate your gold bars and coins, but which does not function as a real pipe.
6. Air-Conditioning: Gold can be concealed within an air-conditioning duct, which has the added benefit of usually being above head height.
7. Furniture: Heavy objects such as immovable furniture can also be considered as hiding places for gold, places that may not be obvious to time constrained intruders. For example, gold bars and gold coins could be securely attached within a compartment inside a chest of drawers or even stored inside a piano. A large cache of Gold Sovereigns was actually found inside an old piano in England in 2017.
8. Aquarium: For those with the option, storing a gold bar / gold coin cache inside an aquarium or fish tank is worth considering, among aquatic plants and fish tank paraphernalia.
9. Large Plant Pots: Large indoor plant pots on a veranda, patio or balcony provide another covet place for hiding gold. with the gold within the pots under the actual plants. These pots are always difficult to move, and would not normally be on the radar of a burglar.
Attics and Basements
Attics and basements provide further practical options for covert storage, and the inconvenience and difficulty of accessing such locations could act as a secondary deterrent to thieves.
10. Water Tank: In an attic, one possible place to hide your gold bars and coins is in a covered water tank.
11. Insulation: Another option is to secure your gold under ceiling insulation, preferably on ceiling joists that can support the weight of the gold.
12. Basement: Within the basement of a house, the choices for hiding gold are varied and include alcoves behind walls and under a basement floor.
13. Basement Junk: A gold cache can strategically be placed in one of the many large junk items or boxes that invariably end up being stored in basements – as long as you make a record of which item or box you have stored your gold in.
Garden Shed / Workshop
14. Paint Tin: Gold coins or gold bars can be hidden in an old paint tin in a garden shed or workshop, a tin that is securely sealed and looks to have not been opened in a long time. The sheer difficulty for intruders to search numerous old paint tins in a shed or workshop makes it highly improbable that anyone would spend time doing so during a break-in or robbery.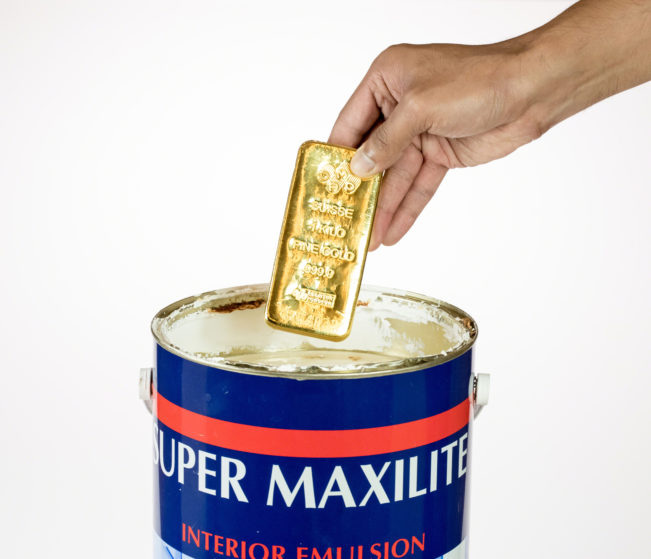 On Your Land or Property
Apartments will in most cases lack a garden, a location which can offer the adventurous multiple cunning places in which to covertly store their gold.
15. Buried in Garden: If your property has a garden, you can dig down into the ground on your land, wrap your gold securely, and bury it deep enough in the hole under soil.
16. Fishpond: Those with a large enough fish pond could also consider storing their gold cache at the bottom of the fish pond preferably among pond plants or reeds.
17. Under and In Trees: Under a tree in your garden or in the hollow of an old tree trunk on your property provide further concealment opportunities for gold. Indeed, in 2014, a US$10 million cache of 19th century gold coins was discovered under a tree on a property in Northern California.
18. RVs and Caravans: Those with RVs or caravans or rarely used boats that are stored on their properties could consider the possibility of storing their gold in these vehicles. However, this is presuming the entire property is secure and inaccessible to intruders, and runs the risk that the RV or boat or caravan might itself be the target of a robbery.
Hidden Rooms, Home Safes, Display Cases
19. Hidden Room: For those lucky enough to have a panic room (or other hidden room) in their house or apartment, this would obviously be a ready-made location to store their gold, as it is both secure and concealed. But would this be the first place a team of sophisticated intruders would try to locate and access if they had suspicions that such a room existed?
20. Home Safe: A home safe will offer a secure location in which to store gold bars and coins. Home safes rang from the small models such as those found in hotel rooms with digital keypads, to larger safes with combination locks, to large models that are fireproof and waterproof. The main consideration with a home safe is whether the safe itself is hidden and concealed within a house or apartment, or whether it is installed in a location which is easier to access but which could be discovered by burglars.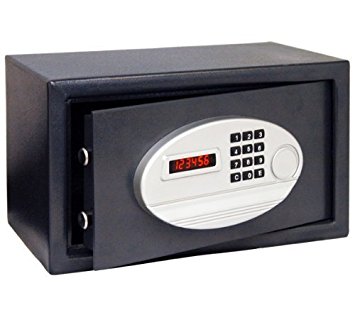 21: Display Cases: A final home option for those with the means and security, would be to store your gold bars and gold coins in museum style high-security and alarmed display cases within your house or apartment. While this will impress friends and visitors, you would need to be confident that your property is fairly impenetrable.
Public Land
22. On Public Land: A less used and unusual tactic would be to hide your gold bars or gold coins in a secure and remote location which is on public land, for example in a forest, mountainous area, or coastal location. These locations have the benefit of being completely off the radar, but could by chance be inadvertently discovered by passers by, or disturbed by wildlife. A public location also runs the risk that it could be developed in the future, for example for road or path construction, so your gold could end up being buried under asphalt.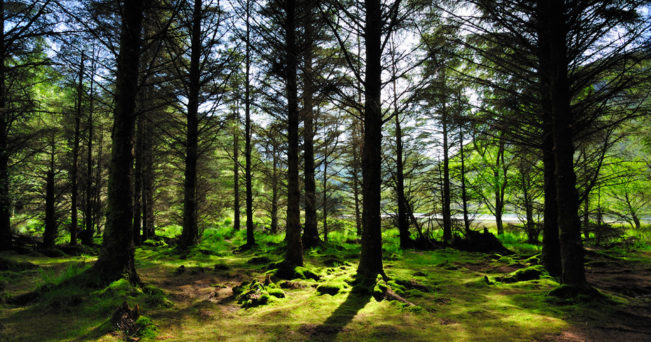 Safety Deposit Boxes
23. Safe Deposit Boxes: Renting and using a safety deposit box is a common way to store valuables including gold bars, gold coins, and other precious metals.
While safety deposit box companies and banks will pitch the fact that only the key holder has access to and knowledge of the box contents, this is a two-edged sword in some jurisdictions because of the following.
If police or other law enforcement officials raid a safety deposit box company in the pursuit of criminal assets, and seize all the contents of all the boxes, then your legitimate valuables could be confiscated and be extremely difficult to get back. For example, a number of safety deposit box companies in central London were raided by Metropolitan police in 2008, events in which everything in every box was seized. In typical government style, gold, jewels and other high value assets were the most of interest to law enforcement. This type of operation undermines the entire premise of deposit box confidentiality and is a disaster for those storing legitimate assets in these locations.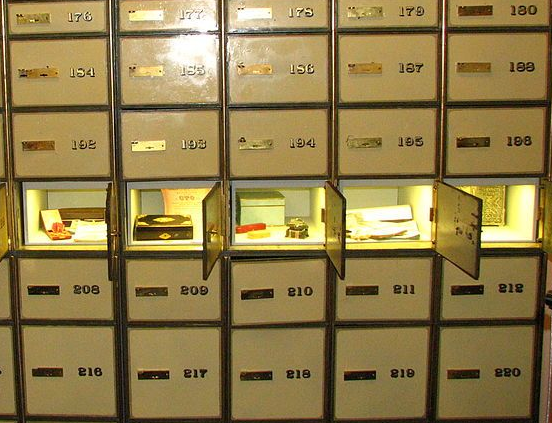 Safety deposit box companies can also be the target of professional thieves. Again, London provides a prime example, when in 2015 the vault of a safety deposit company in the famous Hatton Garden jewelry district was robbed by a gang of professional thieves over an Easter weekend and million of pounds worth of assets were taken from a large number of safety deposit boxes in the vault.
Safety deposit boxes within bank properties also pose another concern, in that since the box location is within a bank premises, the location could become inaccessible in the event banks remained closed during a financial crisis (think Cyprus in 2013), or fall under dictatorial government directives that the contents of safety deposit boxes would be in accessible due to capital controls (think Greece in 2015).
A final point to note is that safety deposit box companies can eventually open your box if you fail to pay the storage charges, and sell whatever is needed to pay the outstanding storage fees.
Stored with Family or Attorney / Solicitor
24. Family Member A less obvious option would be to ask a trusted family member to take care of the storage arrangements for some or all of your gold bars and / or gold coins. Storing portions of your gold in various locations could be considered a 'location diversification strategy.'
This  arrangement would obviously be based on trust and you would need to ensure that wherever they stored the gold at their property was itself a secure and sensible place.
25. Attorney / Lawyer / Solicitor: In a similar vein, you could instruct your attorney / lawyer / solicitor to take care of storage arrangements for some or all of your gold. This arrangement would have to be based on a formal contractual arrangement or understanding and could involve a legal trust in some instances. It would probably also involve another layer of costs. Again, you would need to determine that the storage location used by the lawyer or attorney was practical, smart and secure.
External Secure Vault
26. Secure Vault Storage: Beyond home storage options, a popular choice for many is to store their gold in the vault of an external precious metals storage provider. When using such a service, a number of considerations are critical, such as the jurisdiction of the provider, its reputation within the industry,  the cost of the storage service, whether the storage is allocated, and the flexibility and access offered to customers to keep track of, view, audit and withdraw their gold.
BullionStar's Secure Singapore Vault
BullionStar in Singapore operates a secure precious metals vault which is integrated into BullionStar's bullion shop and showroom in central Singapore. The storage vault itself is a high security old style steel bar concrete vault with a modern vault door.
Singapore is one of the safest and most secure countries in the world for storing gold bars and gold coins. With virtually no crime, a strong rule of law, and inviolable property rights, the Singapore jurisdiction is a natural gold storage location. Furthermore, the Government of Singapore actively supports and promotes the country as a gold trading and storage hub. There are no reporting requirements on buying, selling or storing gold or other precious metals in Singapore. There are also no sales taxes, no GST, or no taxes whatsoever on buying or selling gold in Singapore.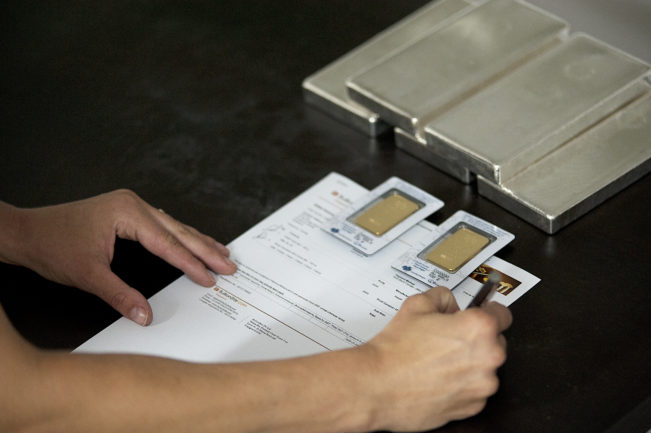 All customer gold stored in BullionStar's vault in Singapore is stored on an allocated basis. Customers have full unencumbered legal ownership of their gold. All gold stored in the vault is fully insured for all insurable risks as evidenced by the Insurance Certificate.
All customer bullion product handling is meticulously documented, and all bullion is handled under camera surveillance. All customer bullion is photographed and photos of each customer's bullion are uploaded to his /her online account.
Customers have full online control to view their gold holdings, view photographs of their gold bars and gold coins, see a transaction history, view the vault insurance certificate, generate a personalized vault certificate, and request withdrawals of gold bullion from the vault.
BullionStar employs a series of audit approaches which provide full confidence to vault customers. Via the 'Live audit report', customers can view photos of their own bullion.
BullionStar employs 5 levels of auditing to bullion products stored in the vault:
The 'Live audit report' allows customers to verify their stored bullion online and it view it visually via photographs.
Vault customers can also inspect their own bullion via a personal on-site customer audit at BullionStar's Singapore shop and showroom.
Physical audits of all customer owned bullion are conducted twice a year by LBMA approved independent auditor Bureau Veritas.
A physical stock inventory report is conducted each year as part of BullionStar's financial audit.
BullionStar futhermore conducts its own internal inventory audits.
Finally, BullionStar vault storage customers can withdraw their gold bars or gold coins at any time and have their gold delivered to them, or alternatively collect it in person at the BullionStar shop and showroom in Singapore.