BullionStar Wins First Place in Bullion Directory's 2018 Awards
BullionStar has won Best Bullion Dealer "Rest of World" in the 2018 Bullion Directory bullion dealer Awards.
Bullion Directory is an online directory which lists over one thousand bullion dealers across the world. Each year, Bullion Directory runs its global awards competition where winners are decided by the voting public.
BullionStar secured the Bullion Directory award after being shortlisted during a first round of voting whose results were announced on 18 December last. The main vote then ran from 15 January to 23 February, with the winners announced on Friday 9 March.
The competition for the Award was strong, with bullion dealers shortlisted in the Rest of the World category being Tanaka Gold of Japan and GoldPark (Mitsubishi) of Japan, as well as Bullion India and RiddiSiddhi Bullions, both based in India. In the first round, the Rest of World category saw bullion dealers from 12 countries, such as Switzerland, Singapore, Hong Kong, Japan and India, compete to be selected in the final shortlist of five companies.
BullionStar secured 32.6% of the votes in the final round, ahead of 2nd place RiddiSiddhi Bullions of India on 28.4% of the votes. In third place was Tanaka Gold of Japan with 18.1% of the votes.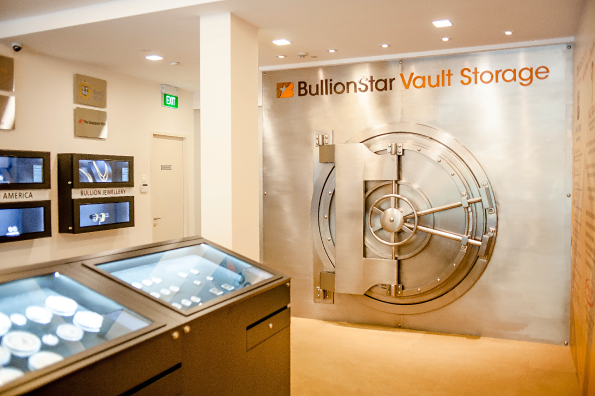 Commenting on the win, BullionStar CEO Torgny Persson said, "We're delighted to have been voted the #1 Bullion Dealer of the Year 2018! This award bears testament to our success in breaking new ground by introducing modern technology into the age-old precious metals industry."
Mr. Persson added, "BullionStar has been growing tremendously over the last few years despite the precious industry consolidating as a whole and we're pleased that this success has been recognized by being voted the #1 Bullion Dealer of 2018."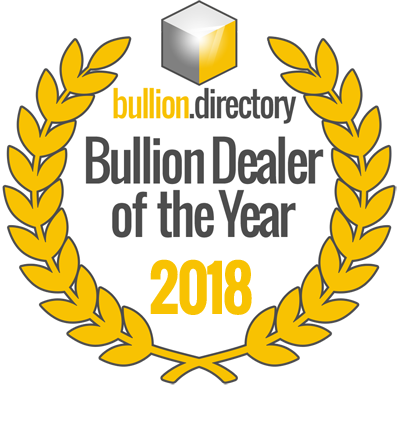 On BullionStar's award achievement, Bullion Directory commented that:
"BullionStar could not be a more appropriate winner in our all-new Rest of World category, with a rapidly-growing customer base across the globe looking to buy and store precious metals in their vault."
Based in Singapore and catering to the local, global and offshore storage markets, BullionStar's reach is phenomenal thanks to its low prices, high levels of customer care and now legendary precious metals analysis and market coverage."
Bullion Directory's Best Bullion Dealer 'Rest of the World' award is a new category for 2018. Prior to this year, the Bullion Directory awards were limited to bullion dealers based in the UK, USA, Canada, Australia and UAE, with a winner selected in each of those 5 country categories.
Next year for 2019, Bullion Directory plans to expand its coverage and split the Rest of World category into a number of distinct regional categories.
The full list of winners of the 2018 Bullion Directory awards can be seen on the Bullion Directory website.
BullionStar's listing on the Bullion Directory website can be seen here.