BullionStar exhibiting at FreedomFest in Las Vegas
This week BullionStar is attending and exhibiting at a unique conference called FreedomFest in Las Vegas, Nevada. FreedomFest is the largest pro-liberty conference in the world and it has taken place annually in Las Vegas since 2002. The event was founded and is still organized by Mark Skousen. This year's FreedomFest event runs from Wednesday 13 July to Saturday July 16 at the Planet Hollywood Resort and Casino in Las Vegas, and is expected to attract a few thousand attendees.
FreedomFest is grounded in the Libertarian philosophy and the celebration of free thinking, and the event hosts a huge range of high-profile speakers as well as debates, panel discussions and a film festival. Attendees include representatives of free market think-tanks, those involved in the fields of politics and economics, the investment sector, the media, and the publishing industry. Themes celebrated in the conference include liberty, limited government, economic freedom and free market capitalism.

Topics covered in FreedomFest range from economics, philosophy, technology, finance and investing, to law, geo-politics, art and literature, public policy, science and religion. In the run-up to FreedomFest, an associated event called the Atlas Summit has just wrapped up which focused on the Ayn Rand philosophy of Objectivism – the pursuit of happiness and productive achievement. The film festival integrated within FreedomFest is a libertarian film festival called Anthem Film Festival.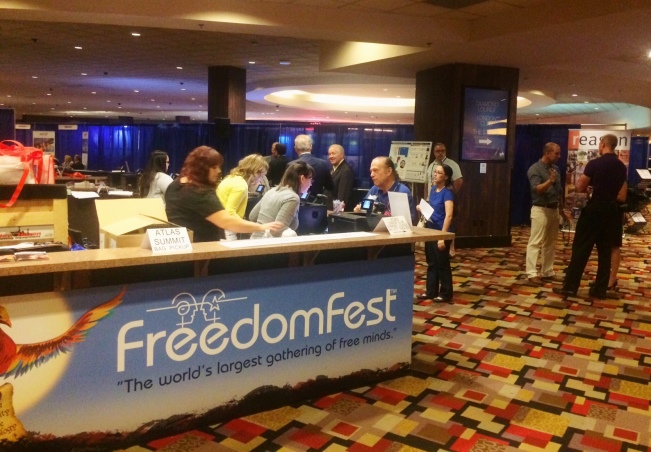 The speaker list at FreedomFest this year is large and varied and includes such well-known names as Senator Rand Paul,  Steve Forbes, Judge Andrew Napolitano and George Foreman.
BullionStar's CEO, Torgny Persson, CEO of BullionStar will also be speaking at the FreedomFest conference on Thursday afternoon, 14 July, at 4:20pm local time on the topic of 'How Safe is your Gold?"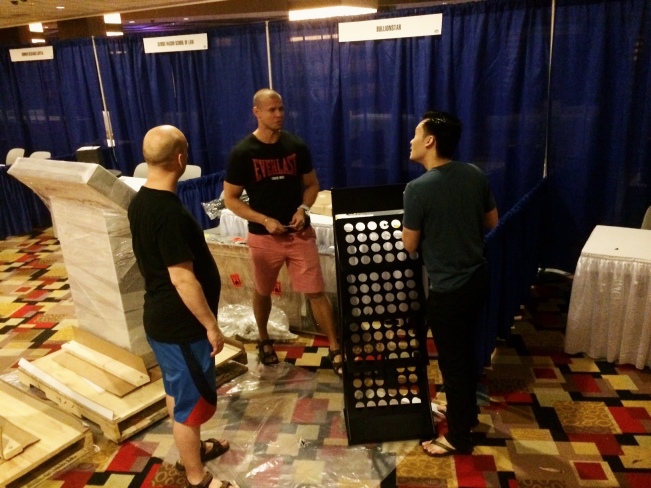 There is an extensive exhibition at FreedomFest and BullionStar is exhibiting from today Wednesday 14 July, to Saturday 16 July. Initial tasks for the BullionStar team last night and this morning involved setting up the display booth on the exhibition floor complete with display cases and audio-visual monitor equipment which had been shipped in for the event.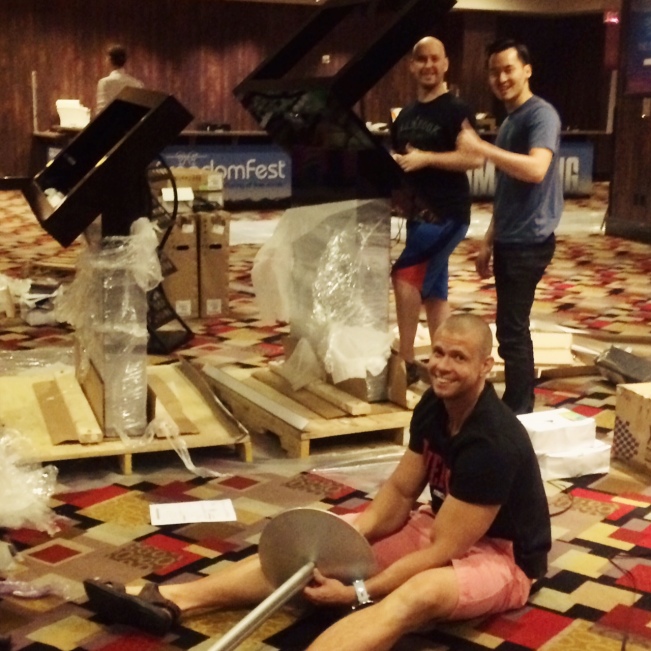 The BullionStar booth contains product displays and a unique and timely interactive game highlighting the perils of the quantitative easing currently being pursued by the world's largest central banks.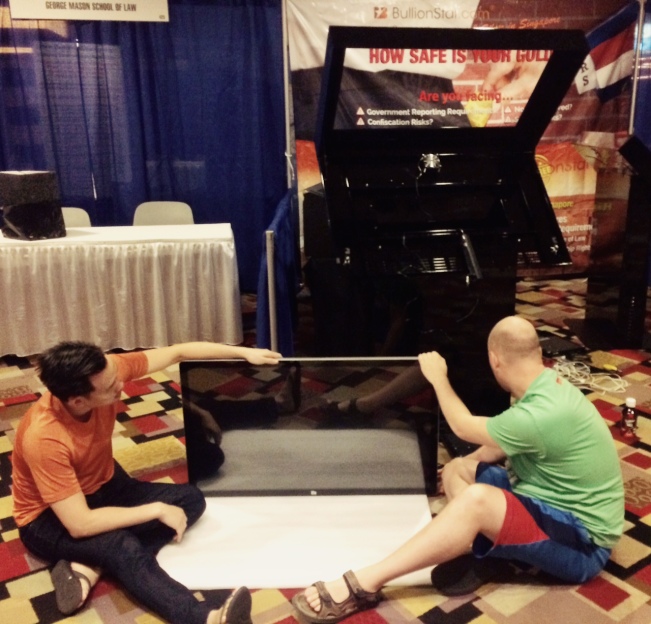 BullionStar will be providing regular updates during the FreedomFest conference via this blog, which will highlight interesting speakers, visitors to our booth, and any other topics which we find noteworthy from the conference. So please check back for updates. If you happen to be at the conference, please drop by the BullionStar exhibition booth to meet us, and to find out why Singapore is the best place in the world for storing precious metals. Likewise, if you are in the Las Vegas area, why not drop into the conference or exhibition area to meet us.