US National Archives web site releases diplomatic cables from 1978
The US National Archives and Records Administration (NARA) has just released a new batch of diplomatic cables from the year 1978, which can be searched and browsed via the Access to Archival Databases (AAD) website at http://aad.archives.gov/aad/.
These batches of cables are variously known as "State Department Cables", "Diplomatic Records" or "Central Foreign Policy Files", and are now on-line (in electronic format) for the years 1973 -1978 inclusive.
These are the same sets of cables that WikiLeaks uploaded to its web site (https://search.wikileaks.org/plusd/), and which WikiLeaks refers to as "The Kissinger Cables" (1973 -1976) and "The Carter Cables" (1977). However, WikiLeaks has not yet added the 1978 batch of cables to its database, but presumably is in the process of doing so. Take your pick about whether you want to search NARA's AAD front-end or the WikiLeaks front-end. Both have their advantages.
The State Department Cables from the 1970s contain a lot of material about the role of gold in the international monetary system, and the US Government's behind the scenes views on gold's role, so these cables are always worth browsing for anyone who is interested in these topics.
For the 1978 batch, the US National Archives states that:
"We have added the 1978 fully releasable permanent electronic telegram records and withdrawal card records of this series to AAD, for an additional 406,265 new records. The series, popularly known as the State Department Cables or the State Department Telegrams, consists of telegrams between the Department of State and Foreign Service posts."
Withdrawal cards are records which contain some 'message attributes' such as subject, date, from, to, and tag words, but that haven't been released for various reasons such as the record "may violate the privacy of an individual".
In addition to the electronic telegrams, the NARA has also added 1978 "P-Reel Index records and withdrawal card records of this series to AAD, for an additional 94,312 new records." These P-Reel Index records are "an index to microfilmed documents".
Overall, the Department of State's Central Foreign Policy Files comprises five types of record, namely, a) electronic telegrams, b) electronic P-Reel indices, c) electronic withdrawal cards, d) microfilmed documents, and e) paper documents. In addition to electronic telegrams, a AAD web site search query can return withdrawal card records and records of indexes to microfilm, but these will not be very useful, unless you want to see brief details of what hasn't been released, or else identify some microfilm before a visit to the National Archives.
When the 1977 batch of cables was released in March 2014, there was some coverage of the release such as an article by the National Security Archive. For the 1978 batch released this year, I cannot see any coverage of the release so far. Maybe there has been coverage. I just haven't seen any. The 1977 batch of telegrams consisted of 367,175 records, so the 1978 batch, at 406,265 records, is about 10% larger.
Where are the records prior to 1973?
The National Archives  states that the "Central Foreign Policy Files, created, 7/1/1973 – 12/31/1976" series is "a successor to the following earlier series: "Subject-Numeric Files, 02/01/1963 – 06/30/1973" (ARC Identifier 580618)",and "Central Decimal Files, 1910 – 1963" (ARC Identifier 302021)".
However, the Department of State's central foreign policy file records prior to 1973 are not in electronic format. This is simply because, as NARA confirmed to me a few years ago, "the Department of State did not create records in electronic format before then."
Where are the records later than 1978?
Before publicly releasing a batch of cables in the AAD database, NARA has to get 'custody' of the electronic telegrams and withdrawal cards for a particular year, and then they have to process and screen them. So for example, NARA is probably working on the 1979 cables right now, and possibly also working on the 1980 cables. They probably also have the 1981 cables in the pipeline somewhere, but may or may not have custody of them yet, which is done through something called an 'accessioning process'.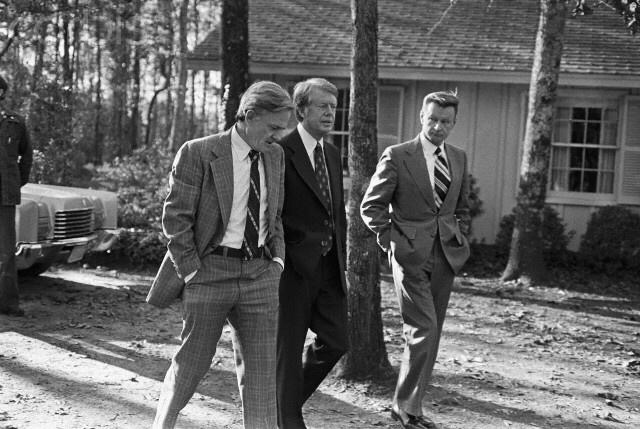 The 1978 Cables – A quick look
Here's a quick look at four of the 1978 State Department cables that relate to gold. All the AAD cables are formatted in capital letters, so likewise, the extracts below are in capital letters. I have added bold and underline to highlight various phases and sentences.
CABLE 1. RUSSIAN GOLD SALES VIA SWISS BANKS LIKELY TO TOP 350 TONS
This September 1978 cable was from 'Warner' in the US Embassy in Bern, Switzerland, to the Secretary of State in Washington DC, and copied to the Treasury. It discusses Russian gold sales via Zürich and that one European central bank holds gold with Swiss commercial banks.
1. SUMMARY: RUSSIAN GOLD SALES VIA SWISS BANKS EXPECTED TO SURPASS 350 TONS FOR 1978. ALL GOLD DELIVERED BY RUSSIANS IN ZURICH IS 999.9 PURITY. ONE EUROPEAN CENTRAL BANK CURRENTLY HOLDS 27 TONS WITH INDIVIDUAL SWISS BANKS. END SUMMARY
2. SENIOR SWISS BANKER RESPONSIBLE FOR HIS BANK'S GOLD DEPT TOLD FINATT THAT RUSSIAN GOLD DELIVERY VIA KLOTEN AIRPORT ZURICH REACHED 65 TONS IN AUGUST, INDICATING RUSSIAN SALES FOR 1978 WILL LIKELY SURPASS 350 TONS, THE FIGURE HE IDENTIFIED AS RUSSIAN SALES DURING 1977. THE AUGUST FIGURE REPRESENTS AN UPTURN IN SALES FOLLOWING A PERIOD IN EARLY 1978 WHEN RUSSIANS WERE OUT OF THE MARKET. ALL GOLD DELIVERED BY RUSSIANS IN ZURICH IS 999.9 PURITY. HE SAID MARKET 'SATURATED' WITH THIS QUALITY GOLD AND IMPLIED THERE IS AND WOULD BE LITTLE MARKET RECEPTIVITY TO GOLD OF LOWER PURITY
3. BANKER SAID IT IS COMMON PRACTICE FOR ALL RUSSIAN GOLD FOR SALE IN THE WEST TO BE PHYSICALLY DELIVERED IN ZURICH, PARTLY OUT OF TRADITION AND PARTLY OUT OF CONVENIENCE OF WORKING SALES THROUGH SWISS BANKS. FOR RUSSIAN GOLD SOLD FOR DELIVERY IN LONDON OR ELSEWHERE THE SWISS BANKS WORK OUT A SWAP WITH THEIR HOLDINGS THERE AND CHARGE THE RUSSIANS A PREMIUM PER OUNCE. BANKER SAID HE HAD ONE FLIGHT PER WEEK TO LONDON TO RE-STOCK BANK'S STORE OF GOLD THERE
4. BANKS ALSO SAID THAT ONE EUROPEAN CENTRAL BANK HAD JUST PURCHASED FROM HIS BANK AN ADDITIONAL SUPPLY OF GOLD, BRINGING THIS PARTICULAR CENTRAL BANK'S HOLDINGS WITH HIM TO 27 TONS
Source: http://aad.archives.gov/aad/createpdf?rid=238006&dt=2694&dl=2009
CABLE 2. UTAYBA (ABU DHABI) SUGGESTS CURRENCY BASKET FOR OIL PRICING….to include Gold
This March 1978 cable was from 'Dickman' in the US Embassy in Abu Dhabi to the Secretary of State in Washington DC, and cc'ed lots of other US embassies in OPEC member countries and US embassies in G-5 industrial nations.
The cable discusses a suggestion by the Abu Dhabi oil minister on an oil price calculation methodology that included gold as well as currencies of industrialised and OPEC members.
SUMMARY: OIL MINISTER UTAYBA HAS PUBLICLY PROPOSED ADOPTION OF NEW BASIS FOR CALCULATING PRICE OF OIL BASED ON WEIGHTED AVERAGE CURRENCIES OF SEVERAL KEY INDUSTRIALIZED STATES, CURRENCIES OF OPEC COUNTRIES WITH LARGE BALANCE OF PAYMENTS SURPLUSES, AND PRICE OF GOLD. US DOLLAR WOULD CONTINUE TO BE CURRENCY IN WHICH OIL PAYMENTS ARE MADE. END SUMMARY.
 1. IN AN INTERVIEW WITH LOCAL NEWSPAPER AL WAHDA OF MARCH 6, UAE OIL MINISTER MANA SAID AL UTAYBA HAS PROPOSED THE FORMATION OF A NEW BASKET OF CURRENCIES TO DETERMINE THE BASE PRICE FOR MARKER CRUDE AND THEREBY PROTECT THE PURCHASING POWER OF OIL REVENUES FOR OIL EXPORTING COUNTRIES WHOSE PRODUCTION EXCEEDS THEIR REVENUE REQUIREMENTS. WHILE STATING THAT IT WAS NECESSARY TO KEEP THE DOLLAR AS UNIT OF PAYMENT, UTAYBA SAID "WE MUST SEPARATE BETWEEN STANDARDIZATION OF OIL PRICES AND MAINTENANCE OF THE PURCHASING POWER OF RETURNS FROM OIL".
2. ON MARCH 7, I HAD AN OPPORTUNITY TO DISCUSS WITH UTAYBA HIS IDEA OF FOUNDING A NEW BASKET OF CURRENCIES FOR CALCULATING THE PRICE OF MARKER CRUDE. THE IDEA OF A BASKET, OF COURSE, IS NOT NEW AND HAS BEEN DISCUSSED WITHIN OPEC FOR A LONG PERIOD OF TIME. UTAYBA FELT, HOWEVER, THAT GIVEN THE CONTINUED SLIDE OF THE DOLLAR IN RELATION TO CERTAIN OTHER CURRENCIES, HIS PROPOSAL SHOULD BE ENTERTAINED.
3. BASICALLY WHAT UTAYBA HAS PROPOSED IS A COMPOSITE BASKET COMPOSED OF THREE PARTS. THE FIRST PART WOULD BE THE CURRENT VALUE OF CURRENCIES OF MAJOR INDUSTRIALIZED COUNTRIES. HE HAS SUGGESTED THAT THEY WOULD ACCOUNT FOR 70 PERCENT OF THE WEIGHT WITH US DOLLAR ACCOUNTING FOR 15 PER CENT, THE DEUTCHMARK 12 PER CENT, THE BRITISH POUND 10 PER CENT, SWISS FRANC 10 PER CENT, THE JAPANESE YEN 10 PERCENT, THE CANADIAN DOLLAR 7 PER CENT, AND THE AUSTRALIAN DOLLAR 6 PER CENT. THE SECOND PART WITH A WEIGHT OF 20 PER CENT WOULD CONSIST OF THE CURRENT VALUE OF THE SAUDI RIYAL 10 PER CENT, THE KUWAITI DINAR 5 PER CENT, AND THE UAE DIRHAM 5 PER CENT. THE LAST 10 PER CENT WOULD BE CURRENT VALUE OF GOLD IN DOLLARS. UTAYBA SAID HE WAS NOT WEDDED TO THESE PERCENTAGES BUT HAD PROPOSED THEM FOR CONCEPTUAL PURPOSES. CALCULATIONS OF OIL PRICES BASED ON THESE WEIGHTED AVERAGES WOULD BE DONE AT SPECIFIED PERIODS WITHIN CERTAIN RANGES ESTABLISHED FOR EACH ELEMENT TO AVOID RECALCULATION FOR MINOR FLUCTUATIONS.
4. UTAYBA SAID HIS PROPOSAL WAS NOW BEING STUDIED BY UAE FOREIGN MINISTRY AND UAE CURRENCY BOARD SO THAT IT WAS STILL NOT A FORMAL UAE POSITION. HE INDICATED THAT HE WAS NOT SUGGESTING THAT OPEC TAKE ANY PRECIPATE ACTION WHICH COULD HAVE HARMFUL EFFECTS BUT HE THOUGHT HIS PROPOSAL MIGHT IN LONG RUN TURN OUT TO BE A BETTER AND MORE REALISTIC METHOD OF CALCULATING PRICE OF MARKER CRUDE AS CURRENCIES THAT ARE NOW WEAK STRENGTHEN AND CURRENCIES THAT ARE NOW STRONG WEAKEN.
 Source: http://aad.archives.gov/aad/createpdf?rid=82162&dt=2694&dl=2009
CABLE 3. PRESS CONFERENCE ON US / FRG (FED REP OF GERMANY) MONETARY MEASURES
This March 1978 cable was from 'Meehan' in the US Embassy in Bonn, Germany, to the Secretary of State in Washington DC, and the Treasury Department, and also for the attention of the US embassies in London, Brussels, Paris, Tokyo and Rome, as well as the OECD and EEC.
It discusses a press conference that the Germans gave which addresses US dollar weakness at that time and measures to support the US dollar.
1. IN A PRESS CONFERENCE ON MARCH 13 FINANCE MINISTER MATTHOEFER AND BUNDESBANK PRESIDENT EMMINGER CONVEYED THE JOINT US/FRG STATEMENT ON MONETARY MEASURES AND REPLIED TO QUESTIONS OF ASSEMBLED JOURNALISTS. IN REPLY TO A QUESTION ON U.S. BORROWING FUNDS ABROAD, FINANCE MINISTER MATTHOEFER SAID THAT THE FRG NEVER REQUESTED THAT THE US BORROW LONG-TERM FUNDS ABROAD TO COUNTERACT THE DOLLAR'S DECLINE. WITH REGARD TO US LOANS DENOMINATED IN DEUTSCHEMARKS MATTHOEFER ADDED THAT SUCH LOANS "WERE NEVER ANTICIPATED AND WERE NOT ASKED FOR FROM OUR SIDE". HE CONTINUED THAT "THE QUESTION OF WHETHER GOLD SHOULD BE SOLD OR PURCHASED IS ALWAYS UNDER CONSIDERATION. HOWEVER, UP TO THE PRESENT THERE HAS BEEN NO INSTANCE WHEN GOLD SALES WOULD HAVE BEEN CONSIDERED APPROPRIATE, BUT GOLD SALES ARE A DEVICE AMONG OTHERS WHICH IS BEING HELD IN RESERVE".
Point 2 not included here.
3. EMMINGER POINTED OUT THAT THERE WERE NO DIFFERENCES OF OPINION BETWEEN THE GERMANS AND THE FEDERAL RESERVE IN DETERMINING WHETHER EXCHANGE MARKET DEVELOPMENTS WERE "CLEARLY DISORDERLY". EMMINGER WHEN ASKED REFRAINED FROM QUOTING A DEFINITE AMOUNT ON THE USE OF THE SWAP AGREEMENT BY THE U.S. HE SAID, HOWEVER, THAT THE FEDERAL RESERVE HAS USED ABOUT THREE QUARTERS OF ITS LINE AND THAT, IN ADDITION, THERE ARE UNUTILIZED FUNDS IN THE SWAP LINE OF THE TREASURY
Point 4 not included here.
Source: http://aad.archives.gov/aad/createpdf?rid=59591&dt=2694&dl=2009
CABLE 4. STATEMENT ON MEASURES TO STRENGTHEN DOLLAR
This November 1978 cable was from the Secretary of State in Washington DC to all Diplomatic and Consular Posts.  The cable says, drafted by 'WIDMAN' from Treasury, and approved by 'HORMATS' from 'EB' and also approved by 'AMSOLOMON' (Tony Solomon) from Treasury.
The introduction to this cable states that it contains verbatim texts for a statement by Jimmy Carter on 1st November concerning action been taken in the US and abroad to strengthen the dollar. The cable also includes a joint statement by W Michael Blumenthal, Secretary of the Treasury, and William Miller, chairman of the Federal Reserve Board, as well as a FRB press release.
The instructions say that diplomatic and consular posts "should make these materials available promptly to host government authorities wherever interested.
 2. POSTS SHOULD MAKE THESE MATERIALS AVAILABLE PROMPTLY TO HOST GOVERNMENT AUTHORITIES WHEREVER INTERESTED.
ACTIONS HAVE BEEN COORDINATED IN ADVANCE WITH GOVERNMENTS AND CENTRAL BANKS OF GERMANY AND JAPAN AND THE SWISS NATIONAL BANK, ALTHOUGH FULL TEXTS HAVE NOT PREVIOUSLY BEEN MADE AVAILABLE. GERMANS, JAPANESE AND SWISS ARE EXPECTED TO ISSUE CONFIRMING STATEMENTS SIMULTANEOUSLY WITH U.S.ANNOUNCEMENT.
 3. OBVIOUSLY THE WIDER THE DEGREE OF SUPPORT FOR THIS PROGRAM THE MORE SUCCESSFUL IT WILL BE.
Carter's statement is then quoted, the last parts of which included:
6. "AS A MAJOR STEP IN THE ANTI-INFLATION PROGRAM, IT IS NOW NECESSARY TO ACT TO CORRECT THE EXCESSIVE DECLINE IN THE DOLLAR WHICH HAS RECENTLY OCCURRED. THEREFORE, PURSUANT TO MY REQUEST THAT STRONG ACTION BE TAKEN, THE DEPARTMENT OF THE TREASURY AND THE FEDERAL RESERVE BOARD ARE TODAY INITIATING MEASURES IN BOTH THE DOMESTIC AND INTERNATIONAL MONETARY FIELDS TO ASSURE THE STRENGTH OF THE DOLLAR
8. SECRETARY BLUMENTHAL AND CHAIRMAN MILLER ARE ANNOUNCING DETAILED MEASURES IMMEDIATELY."
Blumenthal's and Miller's statement then follows, the beginning of which includes the following text that list what the coordinated intervention consists of, which includes an increase in US Treasury gold sales:
BEGIN TEXT OF JOINT STATEMENT BY TREASURY SECRETARY W. MICHAEL BLUMENTHAL AND FEDERAL RESERVE BOARD CHAIRMAN WILLIAM MILLER: RECENT MOVEMENT IN THE DOLLAR EXCHANGE RATE HAS NOT ONLY EXCEEDED ANY DECLINE RELATED TO FUNDAMENTAL FACTORS, BUT PLAINLY IS HAMPERING PROGRESS TOWARD PRICE STABILITY AND DAMAGING THE CLIMATE FOR INVESTMENT AND GROWTH. THE TIME HAS COME TO CALL A HALT TO THESE DEVELOPMENTS. THE TREASURY AND FEDERAL RESERVE ARE TODAY ANNOUNCING COMPREHENSIVE CORRECTIVE ACTIONS. IN ADDITION TO DOMESTIC MEASURES BEING TAKEN BY THE FEDERAL RESERVE, THE UNITED STATES WILL, IN COOPERATION WITH THE GOVERNMENTS AND CENTRAL BANKS OF GERMANY AND JAPAN, AND THE SWISS NATIONAL BANK, INTERVENE IN A FORCEFUL AND COORDINATED MANNER IN THE AMOUNTS REQUIRED TO CORRECT THE SITUATION. THE U.S. HAS ARRANGED FACILITIES TOTALLING MORE THAN 30 BILLION DOLLARS IN THE CURRENCIES OF THESE THREE COUNTRIES FOR ITS PARTICIPATION IN THE COORDINATED MARKET INTERVENTION ACTIVITIES. IN ADDITION, THE TREASURY WILL INCREASE ITS GOLD SALES TO AT LEAST 1-1/2 MILLION OUNCES MONTHLY BEGINNING IN DECEMBER
Source: http://aad.archives.gov/aad/createpdf?rid=298578&dt=2694&dl=2009
So, the above is just a quick sample of four Department of State cables from 1978 that have recently been released, and that are, at the moment, exclusively accessible via the AAD web site here -> http://aad.archives.gov/aad/