Can Corporate Treasurers Afford to Ignore Palantir's Gambit on Gold?
Recently, Palantir Technologies, the secretive software company that collects and analyses huge amounts of data on behalf of clients which include a broad array of US intelligence and spy agencies, announced in a quarterly filing with the US SEC that it had purchased $50 million in gold bars as part of an investment strategy to hedge against 'black swan events'.
A black swan event is an event which is difficult to predict, occurs rarely, but can have a severe negative impact. The term is now commonly used when referring to unexpected shocks to financial markets.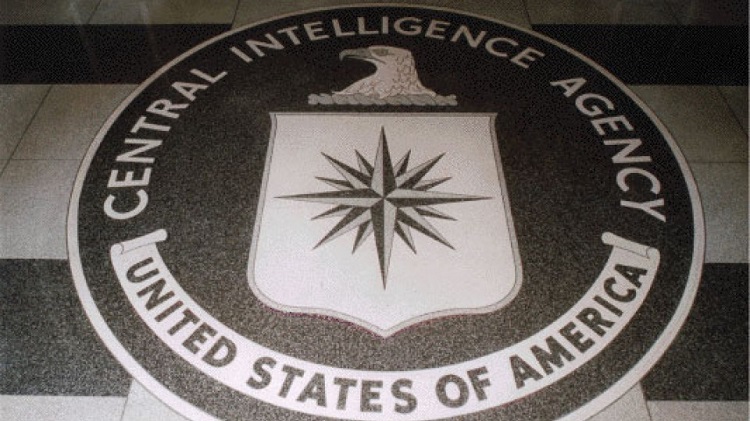 Hand in Glove with US Intelligence
Palantir, which is listed on the New York Stock Exchange after going public in a Direct Public Offering (DPO) in September 2020, was founded in 2003 by Peter Thiel, and uses big data analysis and data mining to predict patterns and trends in huge volumes of data, but unlike probably all other analytical software companies. Palantir's activities often have a goal of helping US Intelligence and spy agencies glean intelligence and counter-terrorism information.
Palantir not only has very close connections with the US Government, it's client list includes everything from the CIA to the NSA, and the FBI to the US Centers for Disease Control and Prevention (CDC) .
In fact, Palantir works so closely with the US Government that a majority of Palantir's revenues in H1 2020 came from US government contracts. And the CIA was also one of the early investors into Palantir soon after it was founded.
Black Swan Events
So probably more than any other commercial technology company in the world, Palantir, due to it's access to US Government data and other Governments' data around the world, has access to intelligence data that could show patterns, shifts, and potential risks in the future political and economic landscape. So when Palantir buys a large quantity of physical gold bars and states that it has bought physical gold as a hedge against black swan risk events, then you better sit up and take notice, because this is no ordinary corporate treasury investment and no ordinary company.
Palantir's disclosure of its gold bar purchase was filed in it's 10-Q Quarterly Report for the quarter ending 30 June, and was filed with the US Securities and Exchange Commission (SEC) on 12 August 2021. The disclosure, which is concise, came in a section titled  'Subsequent Events', and the exact wording is as follows:
"Investment in Gold
During August 2021, the Company purchased $50.7 million in 100-ounce gold bars.
Such purchase will initially be kept in a secure third-party facility located in the northeastern United States and the Company is able to take physical possession of the gold bars stored at the facility at any time with reasonable notice."
A few days later on 17 August, Palantir's COO Shyam Sankar in an interview with Bloomberg, said that the investment in gold was "to be prepared for a future with more black swan events".
Since the 10-Q filing was submitted to the SEC on 12 August, the "During August 2021" reference to the gold purchase must have been before 12 August, so could have been on any of the eight business days in August prior to 12 August, probably during the first week of August. But let's say it could have been up until 11 August. Over that time, the average LBMA afternoon Gold Price over the first 8 business days of August was US$ 1777.83. With a purchase cost of US$ 50.7 million, that would equate to 28,517 ozs of gold, or 285 gold bars, each weighing 100 ounces. That's also equal to approximately seven eighths of a tonne of gold. Not an insignificant amount.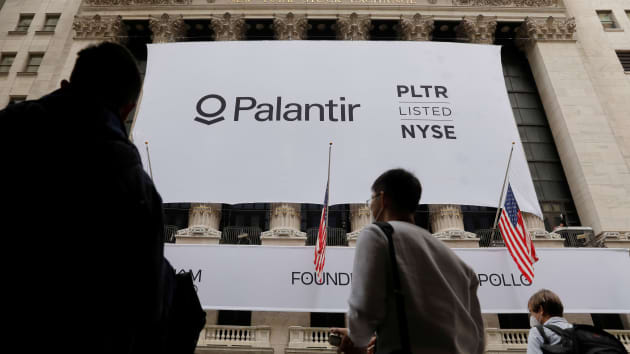 Stored in a COMEX Vault?
The specific reference in the Palantir filing to 100-ounce gold bars may suggest that the Palantir gold purchase was made via the purchase of COMEX 100 oz gold futures contracts and their subsequent expiration and delivery (i.e. receipt of COMEX approved vault warrants for the gold in question). This would suggest that the "secure third-party facility located in the northeastern United States" is one of the COMEX approved gold vaults which are located in New York City (NYC) and surrounding areas.
However, the gold that is accepted for delivery under a COMEX 100 oz gold futures contract can either be one 100 ounce gold bar or three 1 kilo gold bars, and the buyer (long contract holder) doesn't normally have a choice on which size gold bars they will receive when the vault warrants are transferred between seller (short) and buyer (long).
Another possibility is that Palantir purchased 100-ounce gold bars from a refinery and stored them in a COMEX approved vault in New York so that it can take advantage of the liquidity of the COMEX if it at some point in the future it wants to sell the gold bars.
Either way, if the Palantir gold bars are stored in a COMEX approved gold vault, then they are stored with one of the following six COMEX approved gold vault operators in New York City: HSBC, JP Morgan, Brinks, Malca-Amit, Loomis, MTB (all in New York City), or one of the two COMEX approved gold vault operators in Delaware (Delaware Depository or IDS Delaware). Based on COMEX rules, approved gold vaults have to be located within a 150 mile radius of New York City.
A large company like Palantir has a lot of banking relationships, and for example used 12 Wall street banks, led by Morgan Stanley, when it went public in September 2020 via the Direct Public Offering route. So, would Palantir prefer to store it's gold in a COMEX approved vault belonging to a Wall Street bank, either HSBC or JP Morgan, as opposed to a security carrier such as Brinks? It's difficult to say, but in normal times, surely it's less risky 'taking physical possession of the gold bars' from a non-bank storage provider than a Wall Street bank. And during a 'black swan event', wouldn't all bets be off on trying to extract gold from a COMEX approved vault, when 'reasonable notice' may be too little too late?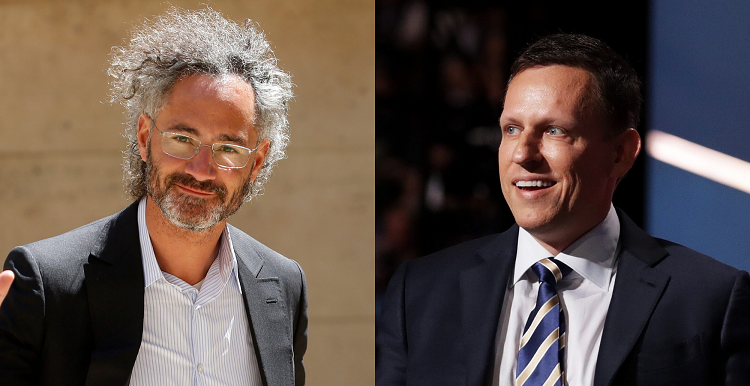 Privileged Information
On the subject of black swan events, it would be naïve to think that Palantir does not expect some ominous occurrence on the horizon given it's vantage point at the epicenter of US Intelligence data analysis. Take your pick – a financial market calamity, civil wars, military coups, revolutions, quarantine camps.  So the Palantir gold bar purchase is very significant, and even though it has gotten some media attention, it arguably has not got the amount of attention that it deserves.
If Palantir or any other US listed company announced in a filing that it had purchased Bitcoin, it would be front page news for weeks in the Bitcoin community. In fact, when Palantir stated last May that it was even considering holding Bitcoin on it's balance sheet, it caused a huge stir across the Bitcoin space. Not forgetting in February this year when Tesla announced in one of it's SEC filings that it had in fact bought US$1.5 billion in Bitcoin, and recall how much attention that got across the whole financial world.
So is the Palantir gold bar purchase the beginning of a trend among large corporate treasuries in purchasing physical gold or is it a one off? Only time will tell, but given the privileged position of Palantir in the intelligence field and in identifying horizon risks, it would be naïve of corporate treasurers at other companies not to at least take note of Palantir's gold bar gambit and plan to follow suit.