Singapore Gold Bar - MBS or Merlion - 100 g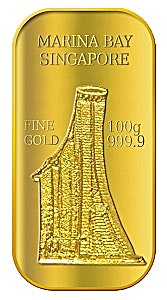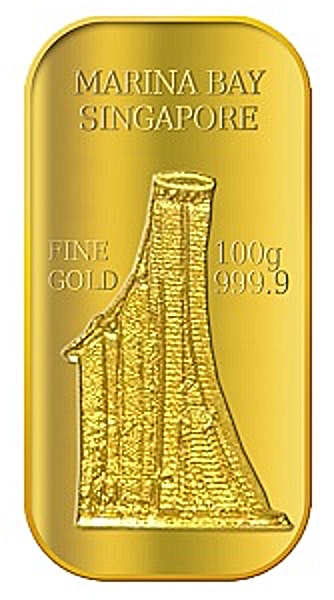 Singapore Gold Bar - MBS or Merlion - 100 g
Limited Time Offer
Regular Price
OUT OF STOCK
Great Premium:
Product Highlights
Country: Singapore
Manufacturer: Pure Gold Singapore
Size: 50 mm x 28.9 mm x 4.2 mm
Purity: .9999
Weight: 100 gram (3.215 troy oz)
Tax Status: Gross Margin Scheme
Product Information:
We offer two different designs of these Singapore minted 100 g gold bars.
The first design is featuring the iconic Marina Bay Sands on the obverse. The second design is featuring the Singapore Merlion. The Merlion is a mythical creature with the head of a lion and the body of a fish, used as a mascot and national personification of Singapore. The Merlion Park is one of the most popular tourist attractions in Singapore.
These gold bars are unique as they are the only gold bars minted with Singapore themed design.
Each gold bar contains a minimum of .9999 gold and comes in a sealed exclusive gift packaging.
Quantities are limited.
If you prefer a specific design, please contact us to check on the availability.
Contact Us Regarding This Product
Customers who viewed this item also bought