Argor-Heraeus Platinum Bar ~ 500 g (Actual weight: 503.7 g - 505.6 g)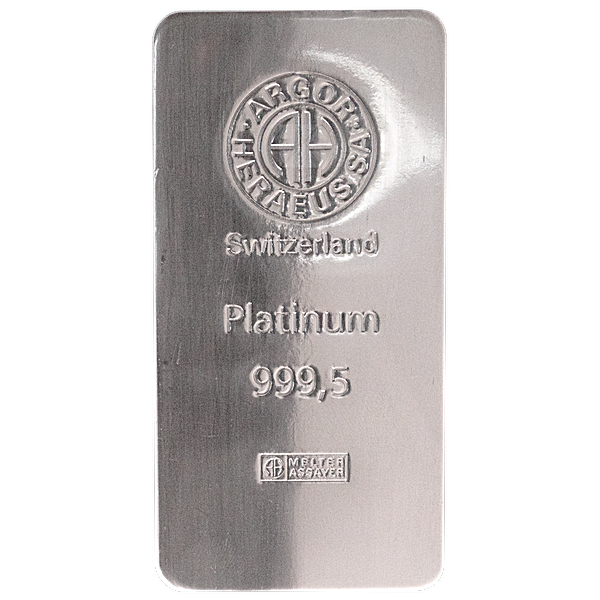 Roll over image to zoom in
Argor-Heraeus Platinum Bar ~ 500 g (Actual weight: 503.7 g - 505.6 g)
Limited Time Offer
Regular Price
OUT OF STOCK
Great Premium:
Product Highlights
Country: Switzerland
Manufacturer: Argor Heraeus S.A
Size: 80 mm x 47 mm x 6.5 mm
Purity: .9995
Fine Weight: 504 gram (16.204 troy oz)
Tax Status: No Tax/No GST
Product Information:
This 500 gram variable weight platinum bar produced by Switzerland's leading platinum refiner Argor-Heraeus S.A has a very high platinum purity of 99.95%. The actual weight of the bars are variable ranging from 503.7 gram to 505.6 gram
The front of the bar features the refinery name Argor-Heraeus along with the bar's weight and platinum purity content.
Argor-Heraeus is now the part of Heraeus Precious Metals (HPM) after it was fully acquired by the German precious metals group Heraeus in 2017. Argor-Heraeus has a customer base from over 50 countries, including mining companies, bullion banks, central banks, mints, jewellery and watch companies and industrial consumers.
Contact Us Regarding This Product
Customers who viewed this item also bought