PAMP Gold Bar - Circulated in good condition - 5 Tolas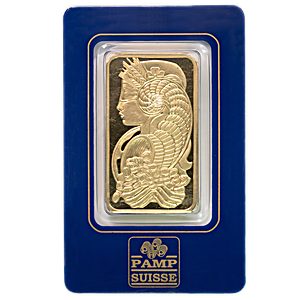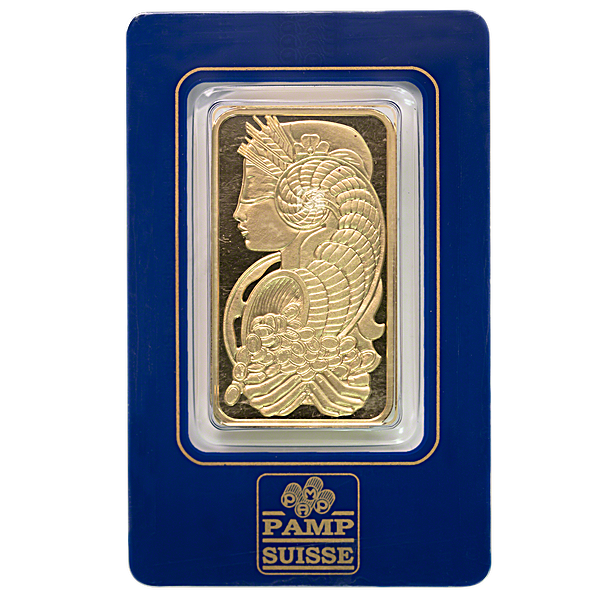 Roll over image to zoom in
PAMP Gold Bar - Circulated in good condition - 5 Tolas
Limited Time Offer
Regular Price
IN STOCK: 8 bars
Great Premium:
Product Highlights
Country: Switzerland
Manufacturer: PAMP
Size: 49 mm x 29 mm x 2.5 mm
Purity: .9999
Weight: 58.32 gram (1.875 troy oz)
Tax Status: No Tax/No GST
Product Information:
The PAMP 5 Tola bar is a minted gold bar of 99.99% gold purity and a weight of 5 Tolas. Tola is a weight denomination commonly used for gold bullion in India and surrounding countries, and also used in Singapore. 1 Tola equals 3/8 ounce. Therefore 5 Tolas is equal to 1 7/8 ounces, or 1.875 ounces, which is also 58.32 grams.
PAMP gold bars are well-known across the world and are a popular choice for saving in gold and for gift giving in gold.
The front of the PAMP 5 Tola gold bars features a representation of Lady Fortuna, the Roman goddess of good fortune. The reverse of the bar display PAMP's well-known logo of 4 circles, the bar's weight and purity "SUISSE 5 TOLA FINE GOLD 999.9", and the official Swiss stamp of authenticity "Essayeur Fondeur".
PAMP gold bars, including the 5 Tola gold bar, are probably the most well-known and prestigious brand of gold bars across much of the Middle East and Asia, and PAMP gold bar prices often command a premium.
In India, PAMP operates a joint venture precious metals refinery in conjunction with Indian government controlled trading company MMTC. The joint venture, known as MMTC-PAMP, is the only gold refinery in India that is a member of the London Bullion Market Association (LBMA) Good Delivery List for both gold and silver.
As this item is circulated in good condition, the gold bar may or may not be in an assay card.
Contact Us Regarding This Product
Customers who viewed this item also bought