Bullion Savings Program (BSP) - Platinum - 1 gram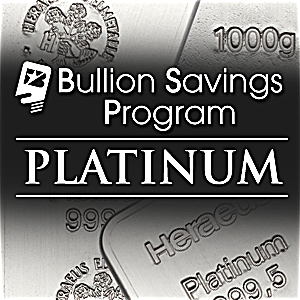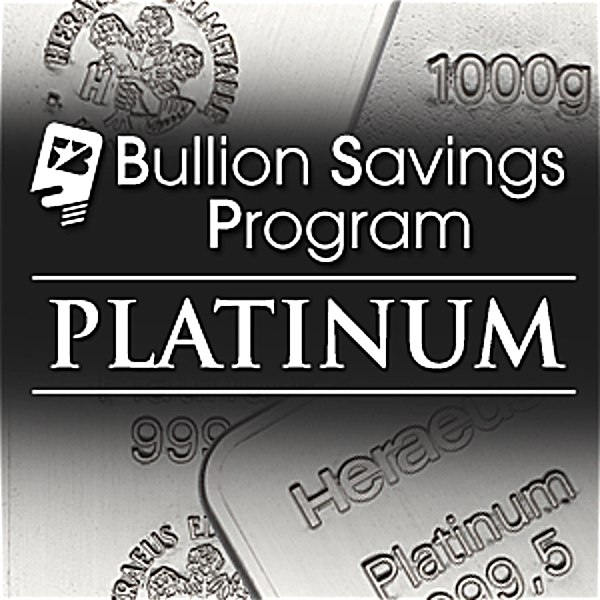 Bullion Savings Program (BSP) - Platinum - 1 gram
Limited Time Offer
Regular Price
IN STOCK: 100,000,000,000 pieces
Great Premium:
Trade fully backed and convertible BSP Grams of platinum. Benefit from low premiums and spreads.
Product Highlights
Purity: .999
Weight: 1 gram (0.032 troy oz)
Tax Status: No Tax/No GST
Product Information:
Grams in the Bullion Savings Program (BSP) are physical precious metals fully backed up by BullionStar. BSP Grams are available in Gold, Silver and Platinum for a low price premium and a low spread. This provides you with a cost-efficient way to start saving in precious metals.
BSP Grams are bought per gram in your desired metal. When you purchase 1 BSP Gram of platinum, you receive 1 gram of platinum backed up by BullionStar's stock inventory.
BSP Platinum Grams can be converted to physical bullion bars, produced by LBMA refineries, at any time without any extra cost whatsoever.
Alternatively, you can sell back BSP Grams to BullionStar at any time.
You will be able to fully control your ownership of BSP Grams online under My Vault Storage where you can buy, sell or convert your BSP Grams at your convenience.
BullionStar backs up the BSP Grams with physical precious metals to ensure that all BSP Grams are fully backed up at all times. BullionStar publishes a daily report on the holdings of physical precious metals backing up the Bullion Savings Program here.
The storage fee for BSP Grams in platinum is only 0.19% per year.
Price Information
| | |
| --- | --- |
| Price/Gram: | |
| Price/Troy Ounce: | |
| Price Premium: | |
| Spread: | |
| Sell to BullionStar: | |
*GST only applicable for Singapore Deliveries. Not applicable when exported.
The chart illustrates the historical purchasing price for one item of this product
Contact Us Regarding This Product
Customers who viewed this item also bought